My name is Miss Barrett and I am the Year 1 class teacher for this academic year. We are very lucky to have Mrs Eaton as our class teaching assistant! We looking forward to getting to know your children over the course of the year. We have an exciting and engaging journey ahead of us!
Below are some key dates for you!
- Homework will be handed out on a Friday and collected on the following Wednesday.
- Year 1 will have PE on a Monday and Wednesday
- Your child will change their books once a week. Their allocated day will be written in your child's reading record book. Please ensure your child reads every night and that their reading record is signed.
Please keep an eye on this page for more information about what we have been up to and to have a sneak peek at any photos we have taken along our learning journey.
Please also find below the end of year expectations for Year 1.
Autumn Term - Naughty Bus
This term our topic is Naughty Bus. The Naughty Bus arrived in Year 1 but before the children could meet him, he escaped from his envelope. The children have had a fantastic time looking for the Naughty Bus. They created posters and put them up all around school to see if anyone had seen him. They were shocked to find out that the Naughty Bus had been travelling all around school causing havoc everywhere he went. Some of the classes even wrote to the children in Year 1 to tell them what he had been up to.
Below are some pictures and videos showing what the Naughty Bus got up to.
The children in Year 1 managed to catch the Naughty Bus in a big tray of jelly. Once the Naughty Bus had been caught the children created a story map of his adventures.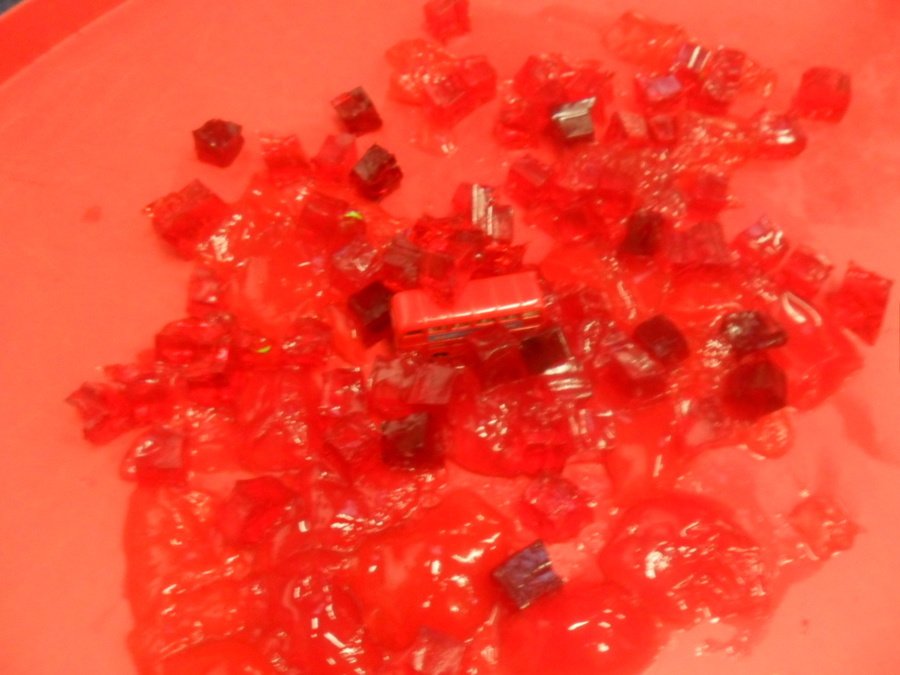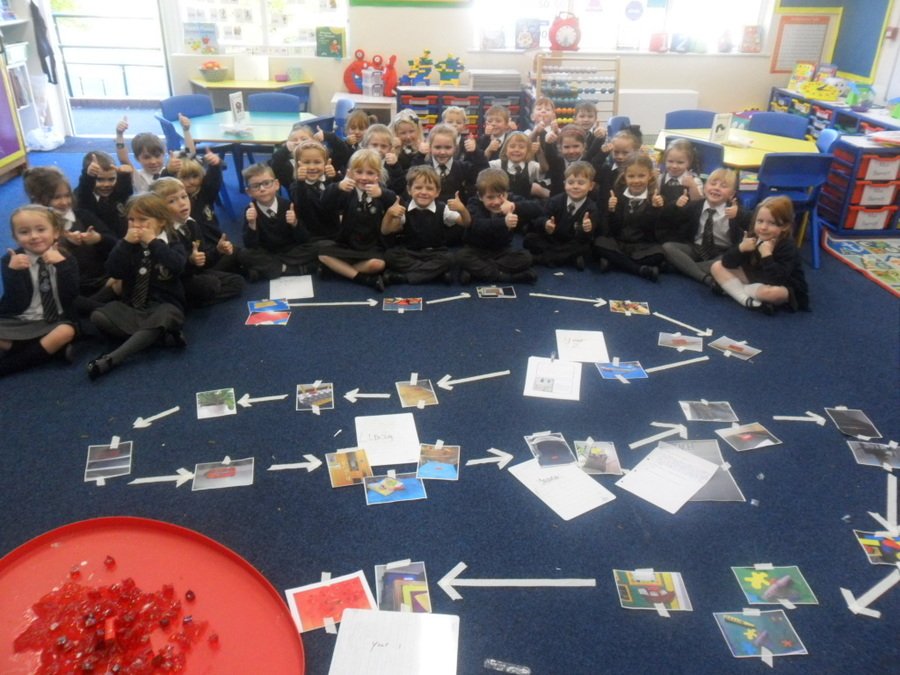 The children in Year 1 have been learning the alphabet. They created their very own alphabet line which is now pegged up in the classroom.
Seasons
This year in Science the children in Year 1 will be looking at the different seasons. This term we have been focussing on Autumn. We have been linking our science observations into our art work. We have created leaf rubbings using autumnal colours and we have also created some detailed clay leaves.
Shape
The children in Year 1 have been learning all about shapes. They have been on a shape hunt around school. Made 2D shapes using spaghetti and marshmallows and solved problems using lolly sticks.
They have also followed instructions to create a train picture using shapes.
PE
This term in PE the children in Year 1 have been working on their ball skills. They have been practising throwing, catching and dribbling. Keep up the great work Year 1 :)
Football Team
I would just like to say a huge WELL DONE to the group of Year 1 boys that went to play their very first football match for the school. They represented St Peter's brilliantly. They worked fabulously as a team and supported each other throughout the match. Even though the boys didn't win the match they came away thoroughly enjoying the experience and wanting to participate in more matches. I am very proud of what the boys achieved and I know they are too.
Well Done!