Welcome to Saint Peter's Year 2B
Our names are Miss Bowers (Year 2 Teacher) and Miss Evans (Teaching Assistant), we work together as a team to provide fun and engaging lessons, to make sure the day is as enjoyable as possible.
Just a reminder on some dates for your diary:
Reading books are changed each day, your child has a specific day to change their book but they are welcome to change their book on a different day if necessary. Please ensure you read with your child each night and make note of this in their reading record book.
Homework is given every Friday and is returned the following Wednesday.
The children will have P.E on Wednesdays and Thursdays. Please remember that children should also have the school track suit as well as their shorts and t-shirts, these will be required in the weeks to come as the temperature starts to drop.
Please could I also remind you to check your child has their names in all items of clothing to make sure they get back to their rightful owner if misplaced or found.
Please keep an eye of this page for more information about what we have been up to and to have a sneak peek at any photos we have taken along our learning journey this year. Please also find below the end of year expectations for Year 2 children.
Andy Warhol - Repeated Prints
We looked at work from the artist Andy Warhol. We discussed some of his artwork and how he created artwork based on everyday objects and how he created repeated prints in different colours.
We studied the 'Campbell's Soup Tin' designed by Andy Warhol. We practiced sketching the tin in our sketchbooks before engraving the same image onto a polystyrene tile. We had to ensure we mirrored the writing so that it transferred correctly when we printed it. We used rollers to apply the paint to the tile and then used printing techniques to recreate artwork inspired by Andy Warhol.
Funnybones Paintings
Our current topic is 'Funnybones'. We have been doing lots of work across all of our subjects, in Maths we have been learning about 2D and 3D shapes. When we looked closely at the illustrations in Funnybones. We noticed that the illustrator, Janet Ahlberg, uses 2D shapes to create buildings and landscapes. We have recreated the illustrations by sketching and painting.
Building 3D Shapes
We have been learning about 3D shapes and their properties. After exploring all the properties of 3D shapes, we used our knowledge to build the 3D shapes ourselves! We worked with a partner and were having very detailed conversations, that involved lots of mathematical vocabulary, about how our shapes should look.
Football Tournament
Well done to our two children who joined children from 2L to compete in a football tournament. All of the children played extremely well and won their round of the tournament!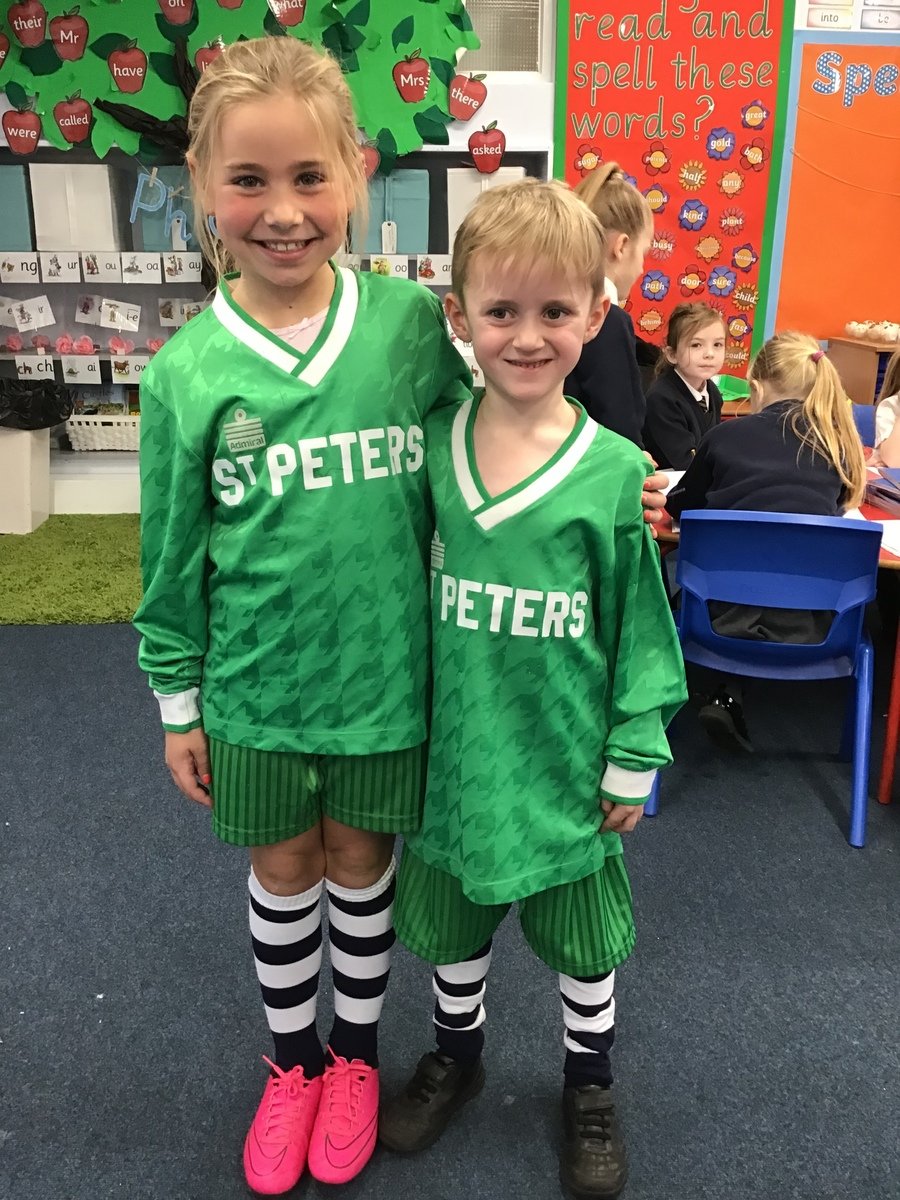 2D Shape Monsters
We have been learning about 2D shapes and their properties. We have made our own Shape Monsters and identified all the shapes that we used!
African Jewellery
We have been looking at clothes and jewellery made and worn by people in the Massai tribe in Kenya. We noticed that they often use bright colours and distinctive patterns. This is inspired us to design and make our own necklaces!
Christmas Cards
Our beautiful Christmas cards were created by using oil pastels for the background and black card to make a silhouette of the nativity scene. We put lots of effort into them and can't wait to give them to our loved ones this Christmas!
The Inn-Spectors
Well done to all of the Year 2 children who performed in this year's nativity! You all worked so hard and put on a great show and reminded everyone about the true meaning of Christmas.
Judaism
In Year 2B we have been learning about Judaism. We have learnt that on Saturday, Jewish people celebrate The Shabbat. During Shabbat, Jewish people eat a special bread called Challah bread and lots of other delicious foods and drinks.
Today we made our own Challah bread and also tried a real loaf from a local Jewish bakery! We had lots of fun and worked very hard. Take a look at what we got up to...
Preparing the Challah Bread...
Our Baked Challah Bread...
Tasting the Challah Bread...
Medieval Banquet
After working so hard in our first topic of the year 'Castles', we ended the topic by having a medieval banquet. We ate lots of tasty medieval food and even did some medieval dancing! We had a fantastic time. Take a look at what we got up to...
Mathematicians
So far, Year 2B have been adapting to the trickier Year 2 Math's work very well! We have been learning how to partition 2 digit numbers into tens and ones using equipment to help us. We have even started to add 2 digit numbers together!