Monday 26th February 2018
English - Miss Brough's Monsterous Poems
This week we have been continuing our learning of poems with a theme. After the children had written a whole class poem around Mother's Day they then went off independently in pairs to use their skills and knowledge to create their very own poems. We decided to use the theme of MONSTERS! I am so proud of the children and their work and am very excited to share just a few of the poems. You can see them here below: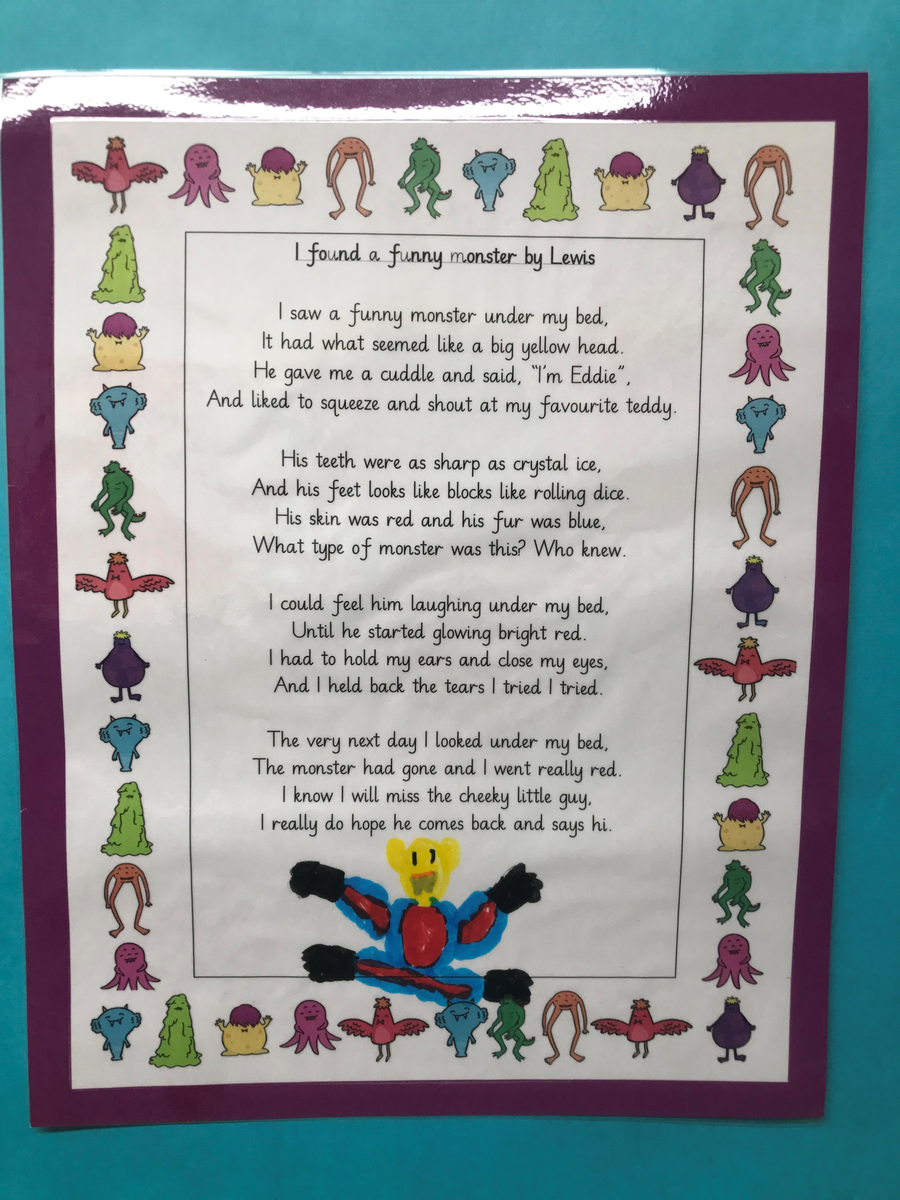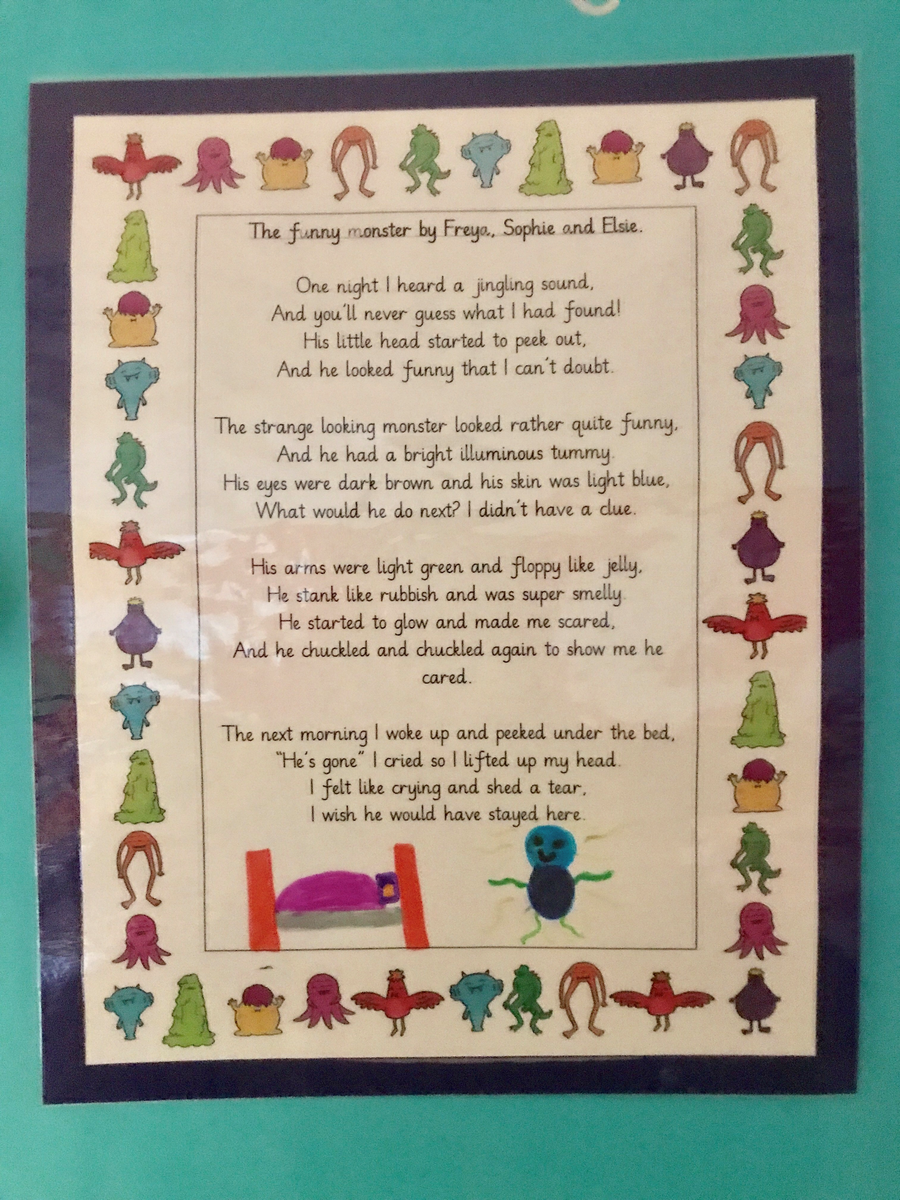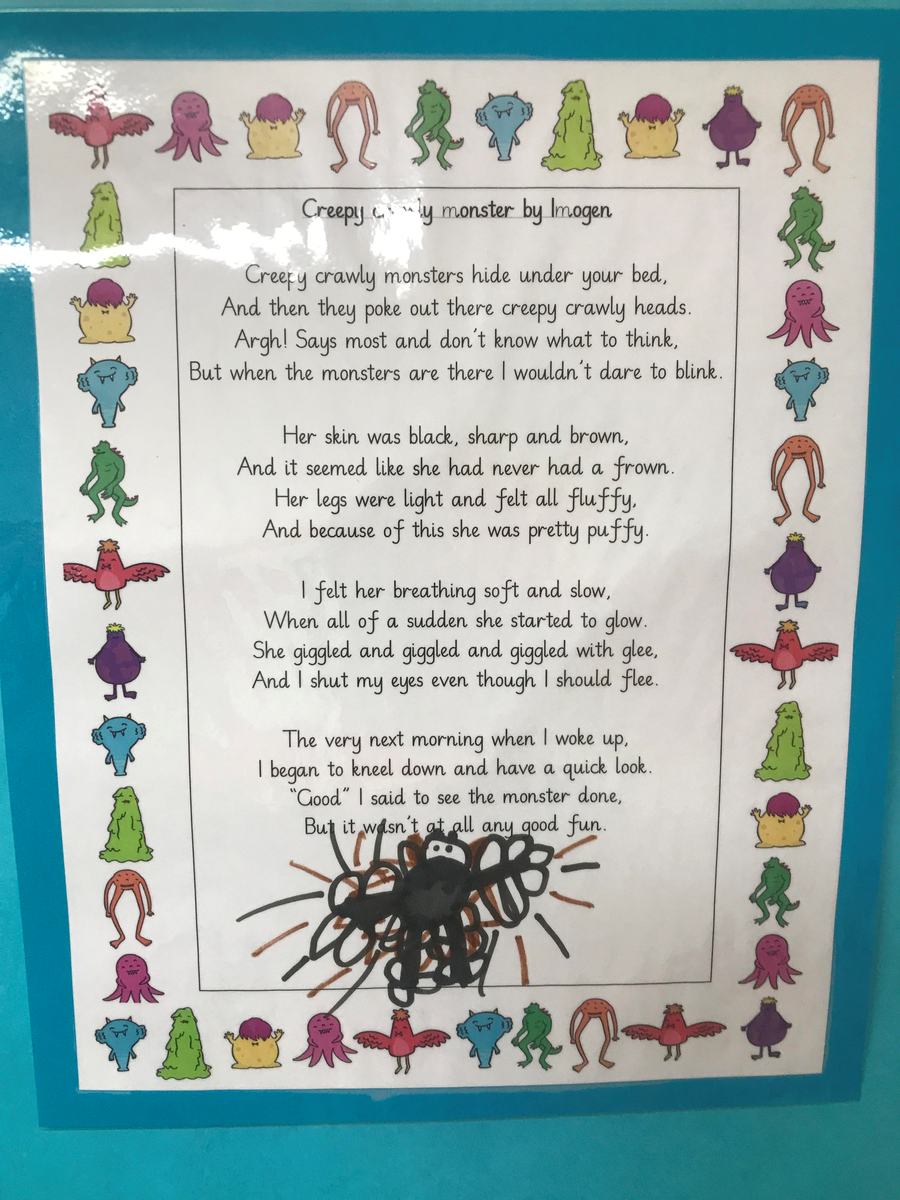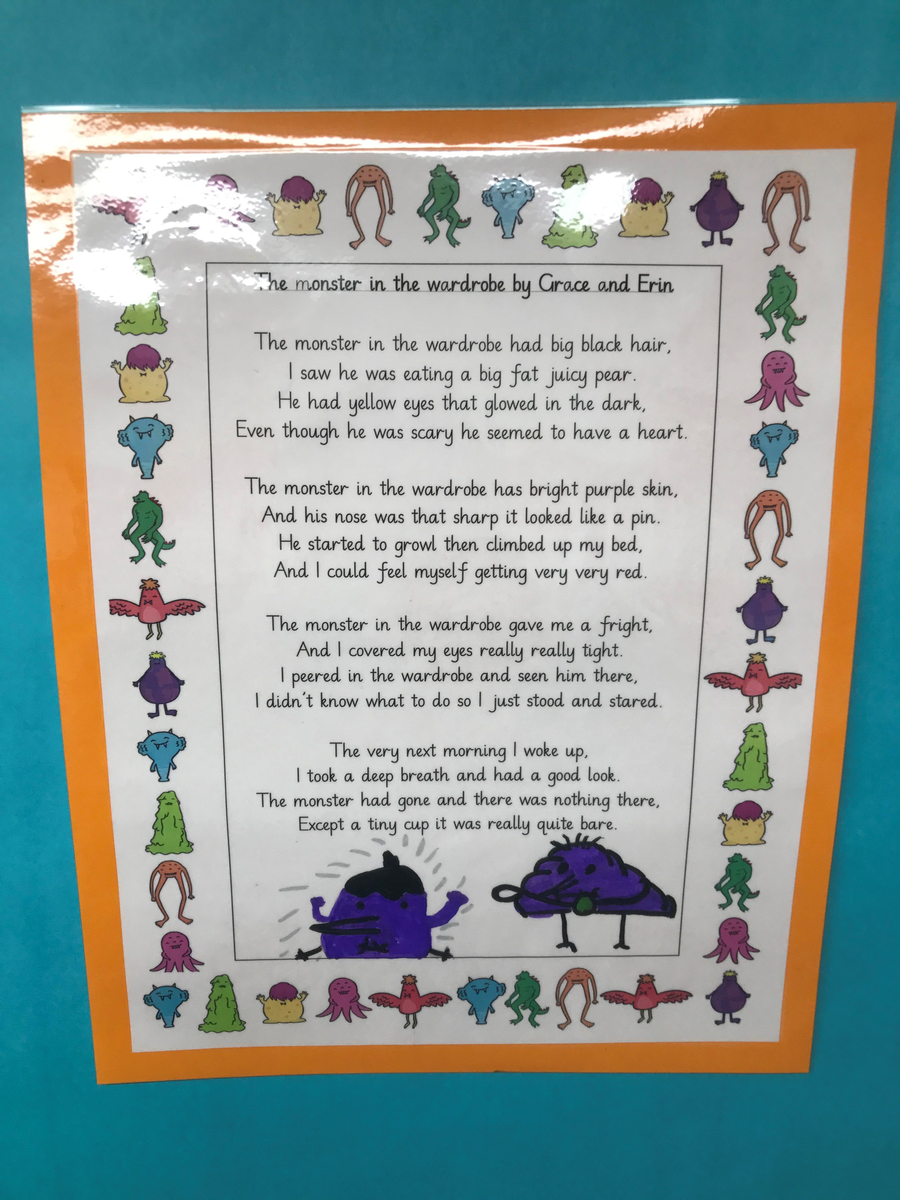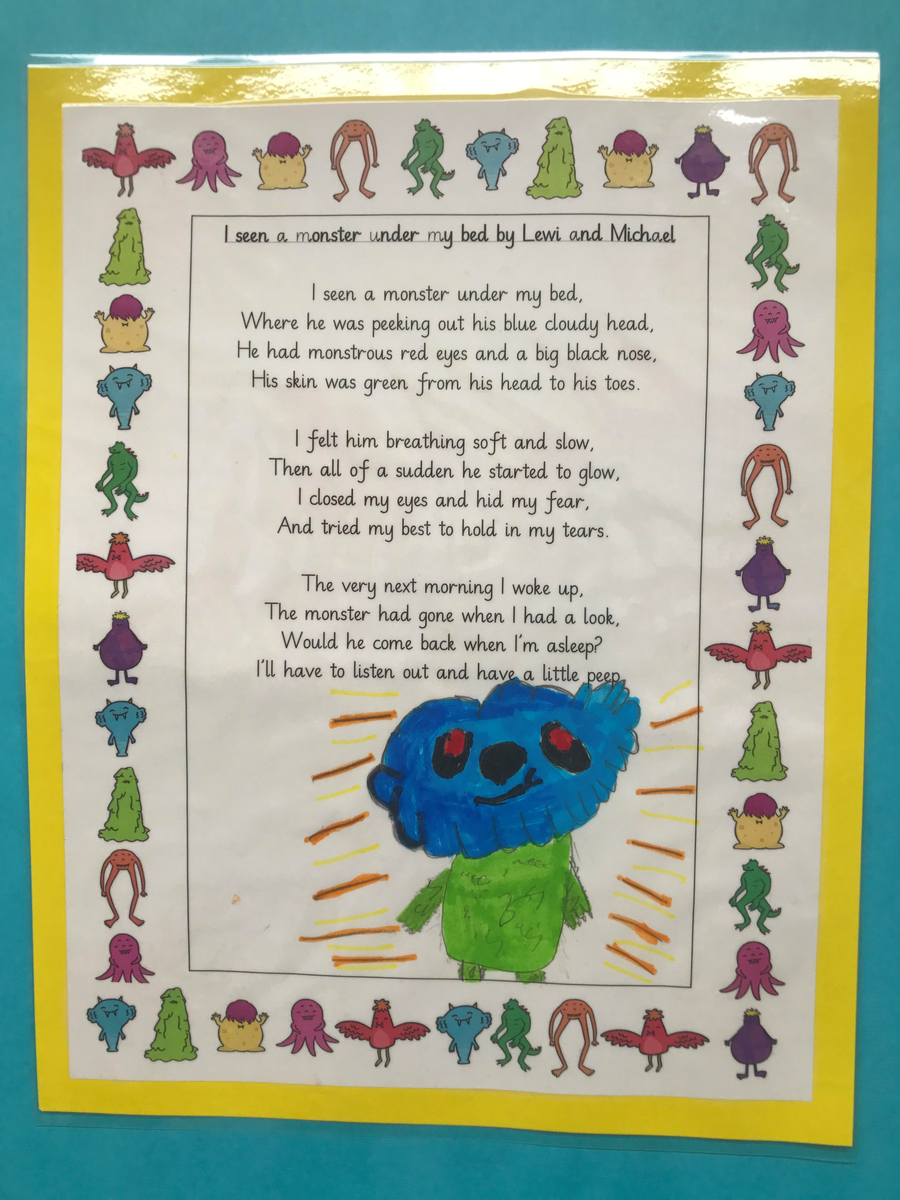 Friday 23rd February 2018
RE - Lent
We began our new school term with our Lenten mass with Fr. K to welcome us into the season of Lent and also remind us what this time is about. We then took his words and our knowledge back into class and discussed what we were going to do within Lent. We discussed about how it is not always about giving something up, it is about looking at whether we are doing things in our faith right. To get the children to focus more on this we made 'faith windows' where the children could look and think about what they were going to change in Lent to be better. You can see our RE table and the children's work below.
Thursday 22nd February 2018
Maths - 3D shapes
This week in Maths we have been learning all about 3D shapes and their properties. For their assessment, year 3 have to be able to create models of 3D shapes so we decided to link our learning to our current story in English, The Iron Man by Ted Hughes. The children have created models of the iron man using 3D shapes. You can see their work below.
Wednesday 21st February 2018
English - The Iron Man
We have also this week in English been introducing our novel for this half term, The Iron Man by Ted Hughes, in which we will be reading, analysing and then writing a novel with a theme ourselves. To begin our discussion, we read the introduction of the book and described the character of the iron man. We then sketched him using the book cover to support us. Here is some of our work.
Monday 19th February 2018
English - Poetry
Today, we revisited poetry in class and created a mind map of all our previous knowledge on poems for our working wall. We discussed rhyme, rhythm and verses as features of poetry and spoke about different type of poems such as shape and acrostic.
We then as a class discussed what a poem with a theme would mean and then began our shared write. Miss Brough picked the theme of Mother's Day and we all brainstormed possible titles for our poem. Our final choice was, 'Mummy and me.'
We decided that we would use this as our first line in every verse of our poem. We created two verses as a whole class and then the children worked in pairs to create the other verses.
You can see below some pictures of them working and our final poem.