Week beginning 25th September 2017
Today, in Geography, we have been looking at a range of different maps which show us places around the world on different scales. We have then learnt all about the 7 continents and oceans on a world map and can order them from biggest to smallest! You can see on our board here where we have labelled each one! We must admit we used our continents song to help us!
Here is the link if you would like to sing it with the children!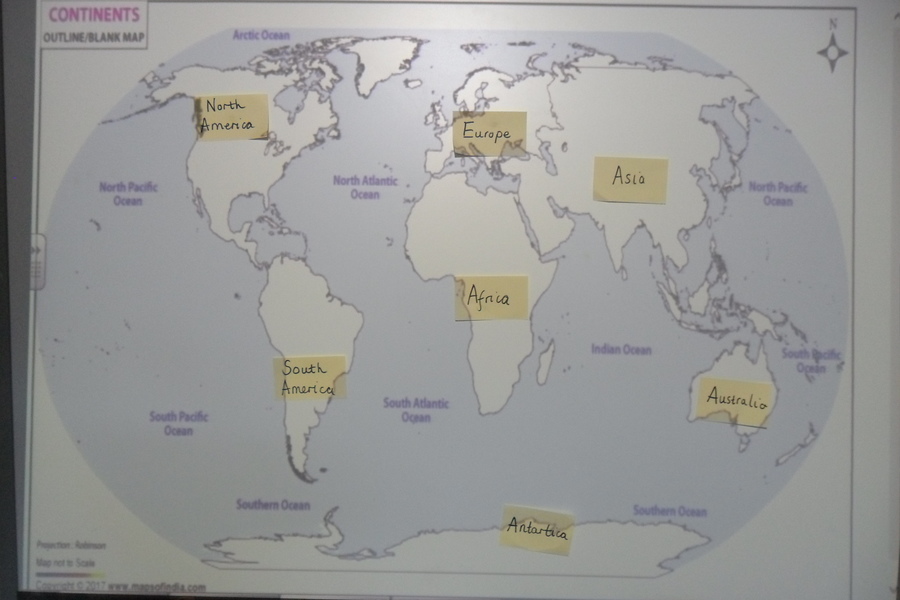 Week beginning 25th September 2017
Our focus for RE this half term is families. We have been discussing the joys and sorrows of family life and listening to the children's ideas of God's family. We then used scripture, taken from Romans 12:8-11, to listen to what God would expect and created short dramas to reflect how each statement could be shown through family life today. Below you can see the scriptures and some pictures of all the Year 3 children working together!
Week beginning 18th September 2017
The children have then had experience of planning and writing their own fairytale and using all the knowledge they have learn and put it together independently. I have placed just a couple on here for you to read! We were very impressed with the children's ideas and writing and thank them for their hard work!
Week beginning 11th September 2017
Over the last few weeks in English, we have been learning all about fairytales and their typical features. We have developed our vocabulary as a class and have been even looking at fairytales with a twist! The children have in particular been looking at the story of Little Red Riding Hood and whether the wolf was actually to blame for what happened! We read 'The Wolf's Story' and the children had to decide whether they believed Red Riding or the wolf! We debated both sides of the story and then had to write a postcard to Grandma convincing her that their chosen side was the right one! Here are a few examples of the children's work: