Well done to Michael who completed the 7km Memory Walk in Heaton Park with a group of six people, including his mum, nanna and baby brother in his pushchair, in honour of his great grandad who is in Nazareth House. He was cheerful and showed resilience throughout. His compassion for his friend with cerebral palsy, who had to walk very slowly, was just heartwarming. He certainly lives out our school values and was a credit to our school family and his own family.
We are so proud of Alfie and Oliver who completed the Lidl tough Mudder at Heaton Park and raised £415 for children with cancer ❤️. What wonderful, kind brothers they are.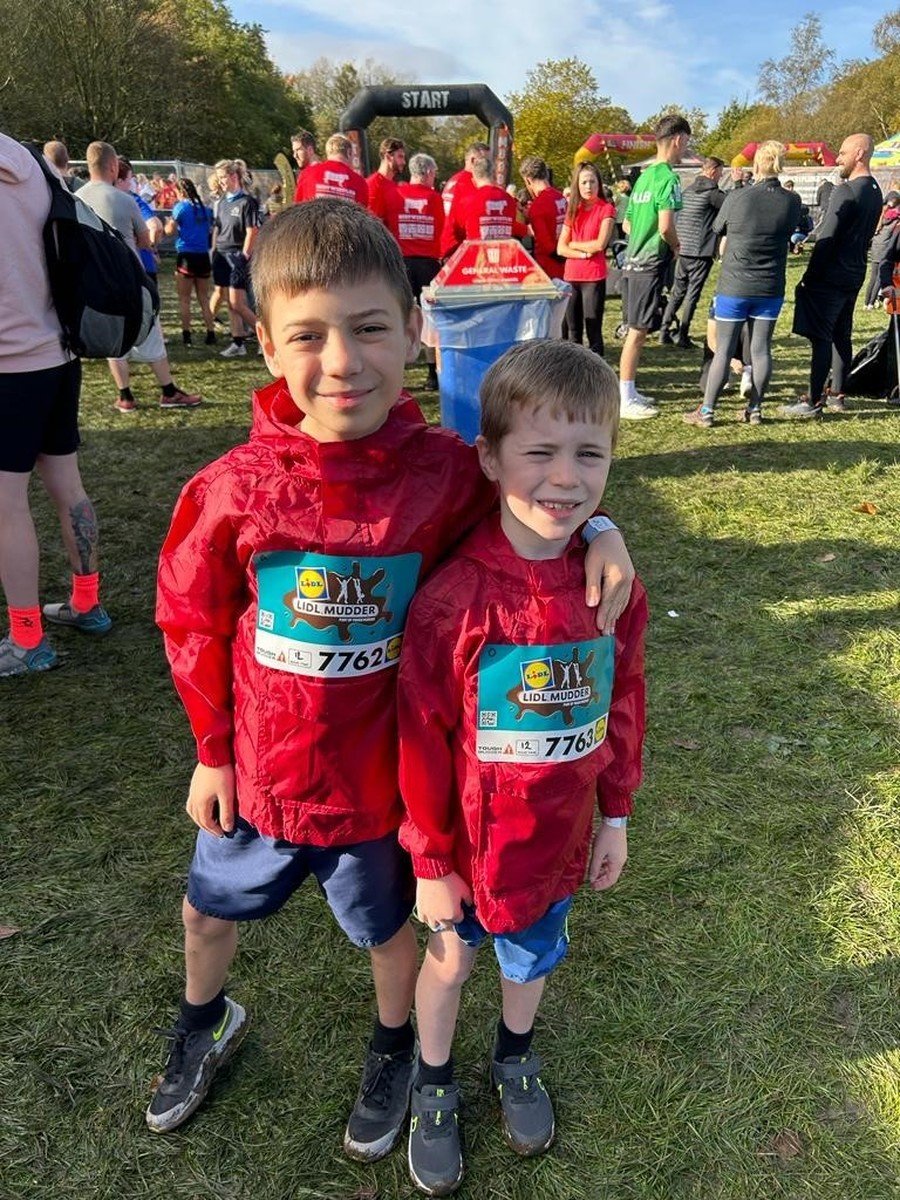 Today we held our annual toy sale to raise funds for CARITAS. All the children donated their unwanted toys to sell on the day and then they all brought money to buy toys. We raised £15o as well as having a lovely time looking for bargains.
Our Mini Vinnies decided that they would like to make shoe boxes again for children overseas. A representative from Samaritan's Purse came into school to explain what needed to go inside the boxes and where they would go. The children made 60 shoe boxes which will help to make Christmas special for a child abroad.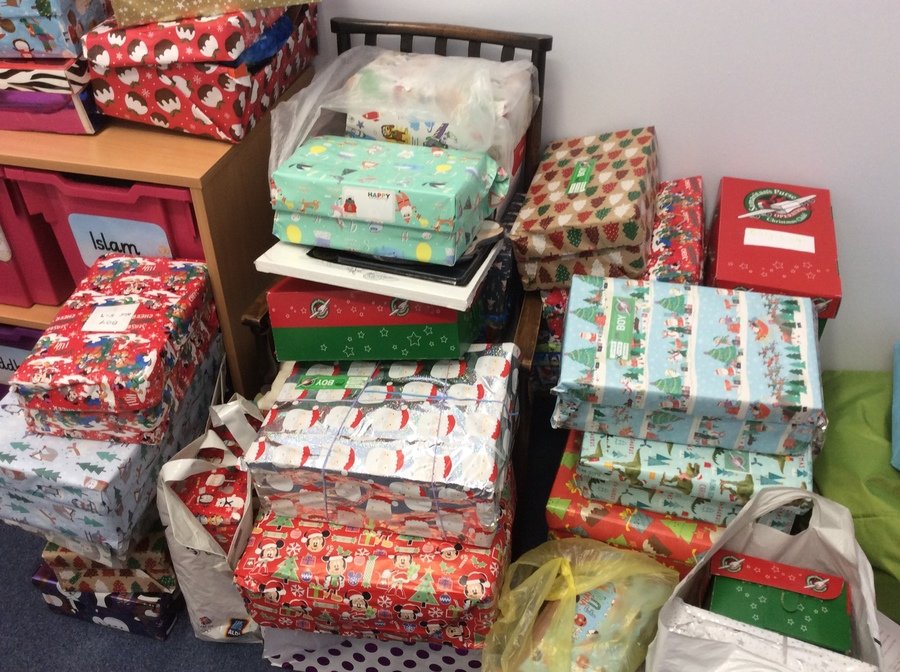 Following on from Callum's letter and visit to the Lighthouse Project we had a non-uniform day and the staff bought toys to donate instead of gifts for each other. We took the cash donation and toys to the project and they were delighted. The lady organising Christmas gifts had just run out of toys and was worried about how she could ensure that every child receives a gift at Christmas. She was so happy and grateful and said to tell the children what a big difference their donation would make to the needy of Middleton.
We are very proud of Callum who has decided that he would like to support the Lighthouse project this year. He has written a letter to Mrs Kelleher asking her to support the charity so we are having a Non-Uniform day on Friday.
He went to the Lighthouse project in Middleton and made this video. Click on the link below to find out more.
Harvest
During Autumn 1 we always collect food to celebrate Harvest. This year, we collected tins and packets for The Lighthouse Project in Middleton. When they collected the food, they were delighted and said what a difference this would make to many families living in Middleton.
CAFOD
Catholic Social teaching teaches us that we should take care of our world. This term CAFOD came into school to teach us about Laudato SI. This is the Pope's message to the world to ask us to take care of the environment. Yr4/3 and yr1 both had a workshop with a CAFOD representative. She was very impressed with the children's knowledge about becoming more eco-friendly. We all made our own individual pledges and we are beginning a school wide project. More to come on this!