Welcome to St Peter's Reception class page.
My name is Miss Barrett and I am the Reception class teacher. Our teaching assistant is Mrs Noble, who is a vital part of our team.
. We know that transition can be big and scary for little ones but we will be here to make sure it is a happy one.
We are both thoroughly looking forward to meeting you and getting to know you all.
Miss Barrett + Mrs Noble
Please can we remind you that we are a nut free school. Please do NOT send your child to school with anything that contains nuts, This includes products that say, 'May Contain Nuts'. Your child will not be able to eat any of these products on the school premises.
CLASSROOM TOUR
Below is a sneak peek at what reception looks like now that it is ready for September. We can't wait for you to come and explore!
IMPORTANT INFORMATION
Times of day
Children should arrive between 8.40am and 8.50am and enter the building via the classroom door.
Reception children will leave school at 3.00pm, via the front playground. Any children with older siblings will remain in class until their eldest sibling finishes school. Children attending after school club will be collected by after school club staff from the classroom.
PE
PE will take place on TUESDAYS. Please ensure your child has the correct indoor and outdoor PE kit in school at all times. All children also have daily access to our outdoor provision.
Outdoor Learning
We love outdoor learning in Reception! Please ensure your child has a pair of wellies to keep in school all year. Please make sure they have their name inside them. Forest school sessions will take place on THURSDAYS. These will commence once all of the children are settled.
Reading Books
Reading books (along with key words, sounds and numbers) will be sent home in a wallet for your child. Please take good care of the wallets. Discussing pictures is a vital part of a child's development when they first start school, so please use the advice at the back of each book to question your child about their reading.
Please send your child to school every day with their reading packet as we will do as much one to one reading as we can throughout the week. Below are the days your child will have their books changed.
St Mark - Yellow team - MONDAY
St John - Red team - MONDAY
St Luke - Green team - WEDNESDAY
St Matthew - Blue team - WEDNESDAY
Oxford Owl is a fantastic site, on which you can access lots of reading books, just like the ones we send home from school. They are all colour banded, just like the ones we have in school, so the children will be familiar with them.
Click: "My Class Login"
Class Username: eyfsstpeters
Class Password: read123
Homework
From Easter, some children will begin to receive spelling homework. Please use your Spelling Shed login to access this once spelling homework starts.
PARENT ZONE!
How you can support your child at home!
You will find further phonics resources and support on our Phonics workshop page.
WOW MOMENTS!
We LOVE hearing all about what the children get up to outside of school and we thought it would be lovely for parents and carers to share proud moments with us. This could be anything at all eg moving up a level in swimming, getting dressed independently, helping a relative, entering a competition anything at all that you are proud of your child for doing, we would LOVE to hear all about it.
We will be adding a WOW moments card into all of the children's school bags. Once you have filled one in we will add another ready for when your child has their next WOW moment.
You could also download the document below and fill it and email it over to the class email address.
We will add a selection of WOW moments to the class page each week for you all to see.
eyfs@stpetersrc.rochdale.sch.uk
AUTUMN 1
What Makes Me Special?
This term we will be getting to know each other and finding out what makes each one of us special. Please keep visiting our class page for photos and information about all of the fun learning we get up to this term.
Repeating Patterns
In maths this week we have been doing lots of work on repeating patterns. Today we had lots of fun creating our very own repeating patterns and making a fruit kebab at the same time.
We love fruit in reception so today was a perfect task for us! We loved eating them at snack time. We think maths is yummy!
Exploring and learning together!
We are having so much fun getting to know each other and doing lots of fun tasks in our classroom. We love spending time together.
Holy Rosary
We are learning how to say the Rosary to help us we have made our very own Rosary beads.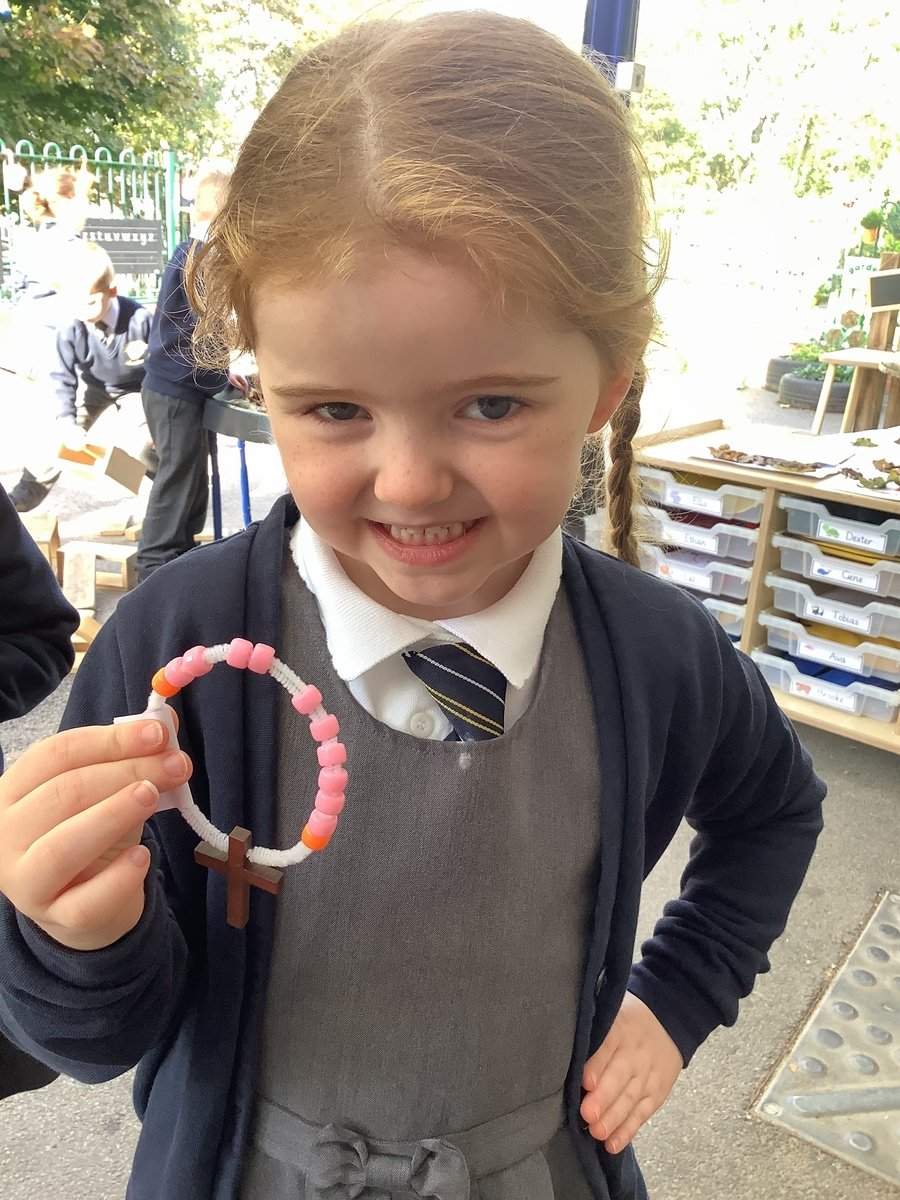 Teamwork!
Today we worked as a team to create a little balance course using wooden blocks. We had so much fun adding bits and adapting our course as we went along. We loved testing it out!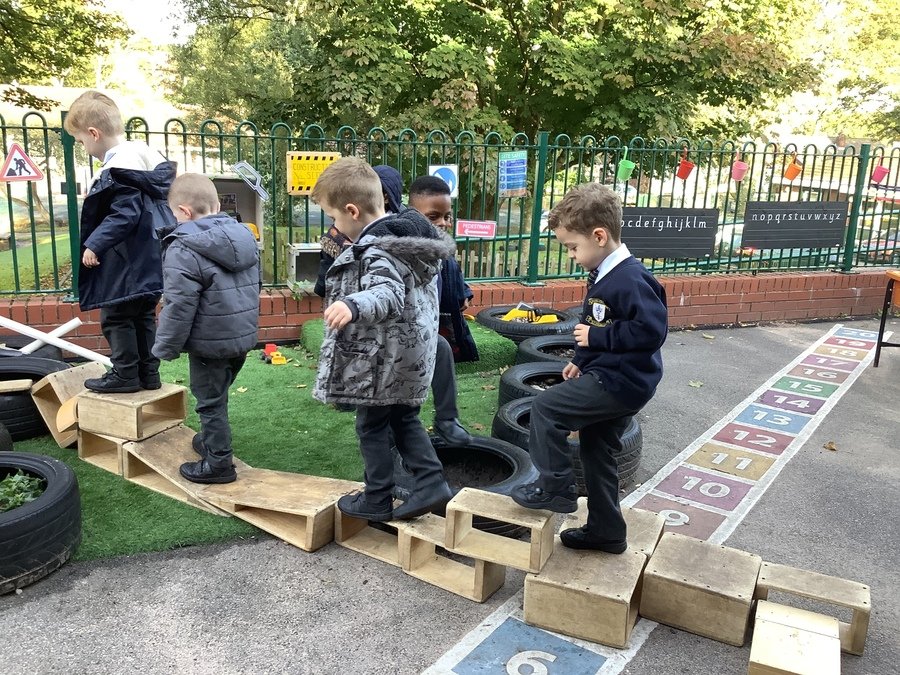 Meeting our year 6 buddies
We had such a great time meeting our year 6 buddies. They played outside on the field with us, helped us on the trim trail, they told us all about what it is like to be at St Peter's and played lots of games with us. Our year 6 buddies did a fabulous job at looking after us and they even made us a special card to welcome us to school. We can't wait to see them again.
Thank-you year 6 X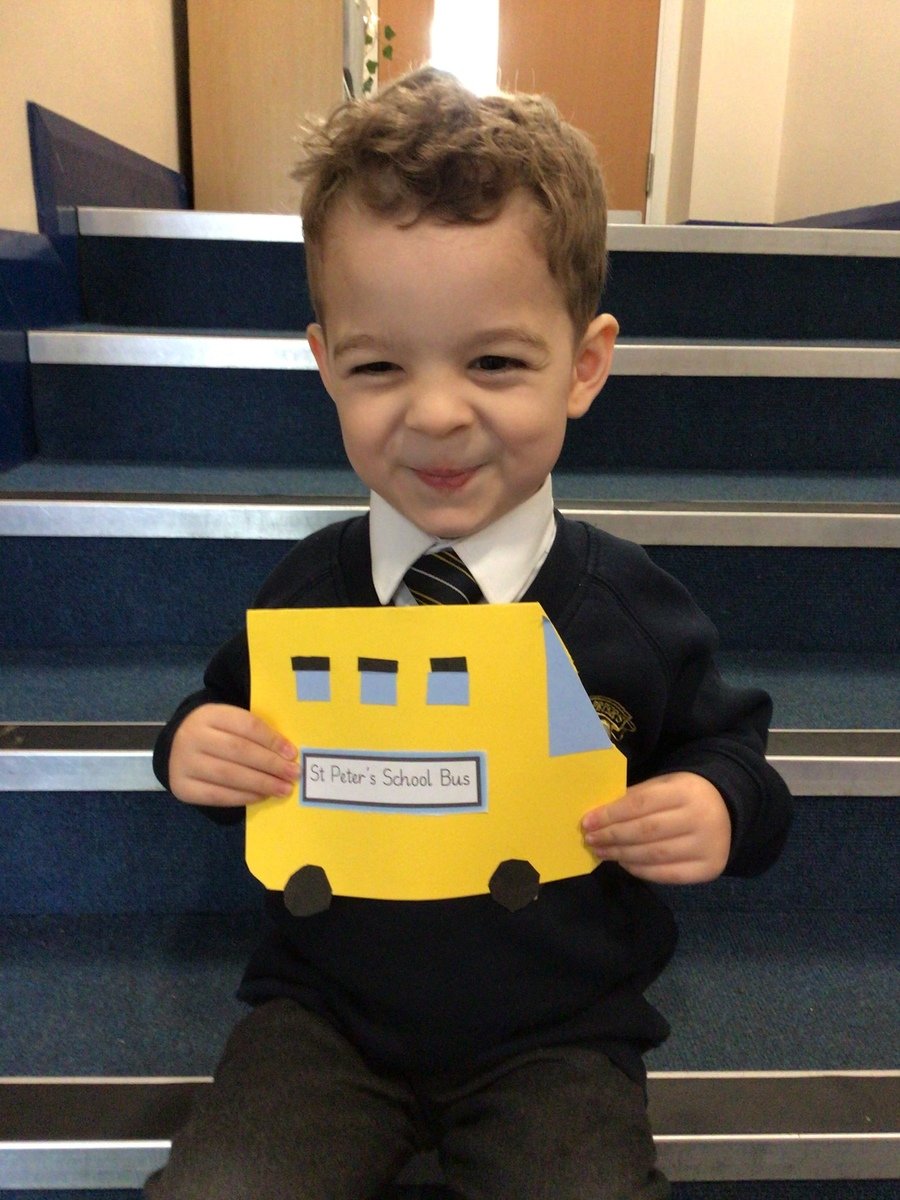 Sign of the Cross
In religion we have been learning how to make the sign of the cross and how to say our prayers.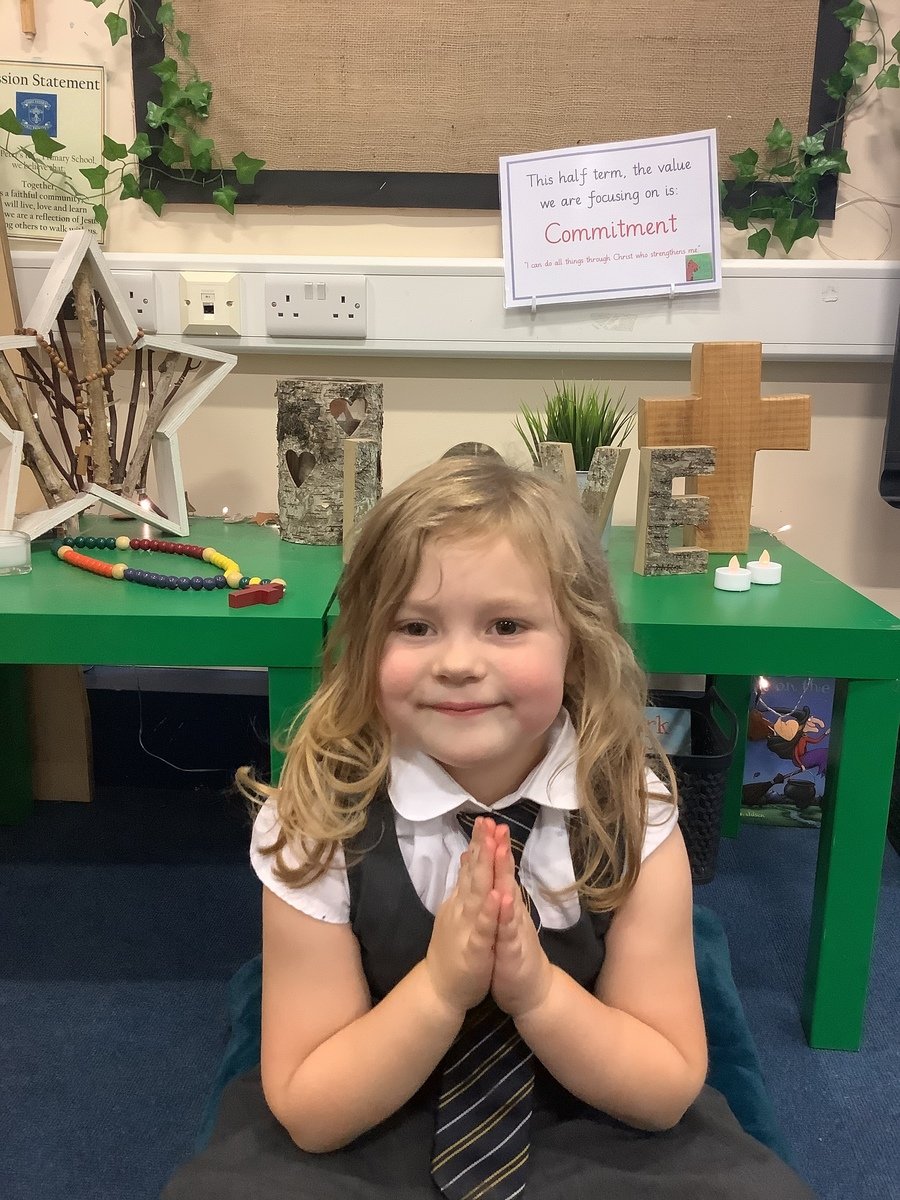 My Body
We have been learning all about our body parts. We have had a go at labelling a few of our body parts.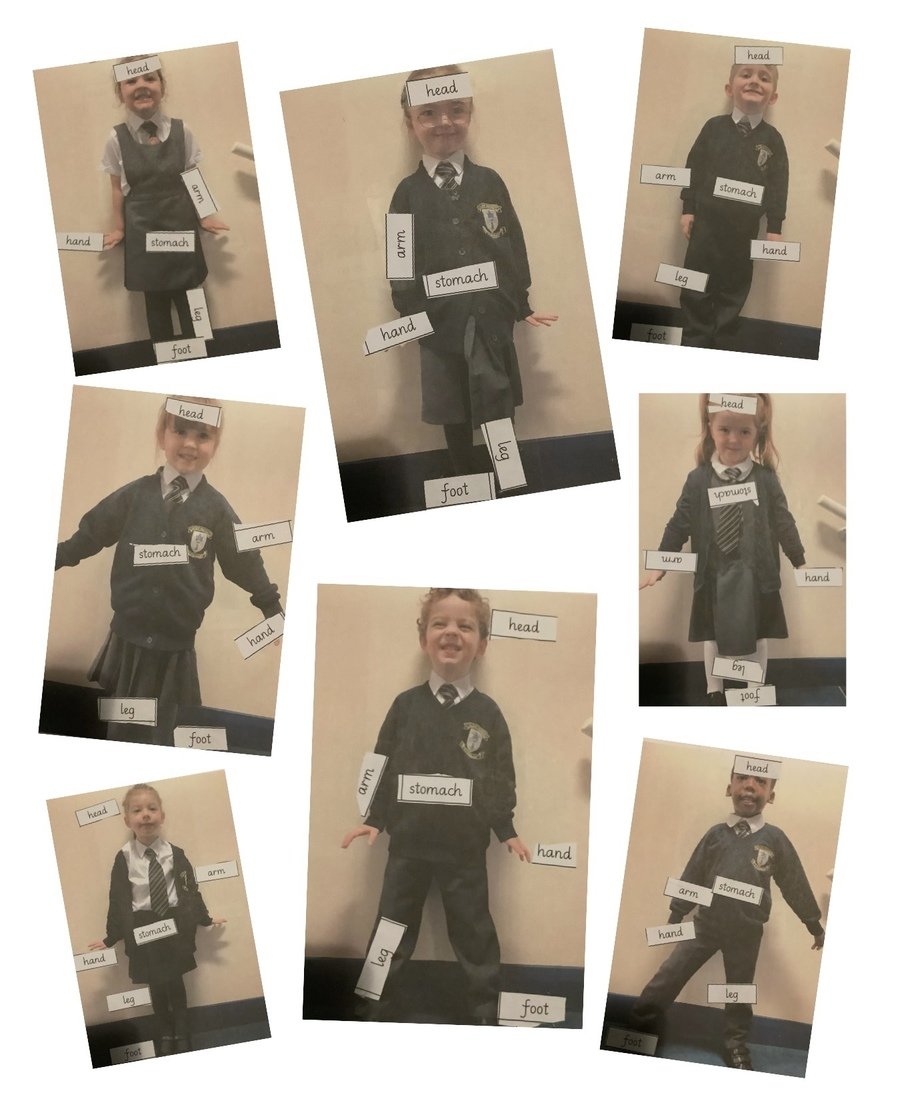 Autumn time!
We are having so much fun this week. We have made some fabulous clay hedgehogs, collected lots of leaves to use to create some artwork. Created some autumn potions in our mud kitchen Listened to the story the leaf man by Lois Ehlert and completed lots of other fun autumn themed activities.
Self portraits
We really enjoyed creating these fabulous self portraits to go on Mrs Clinch's display. We used mirrors to carefully look and copy our features. Miss Barrett and Mrs Noble were so impressed with our pictures. They said they look just like us.
Settling in and making new friends
We are having so much fun settling in and making lots of new friends. We love spending time together and exploring our new classroom.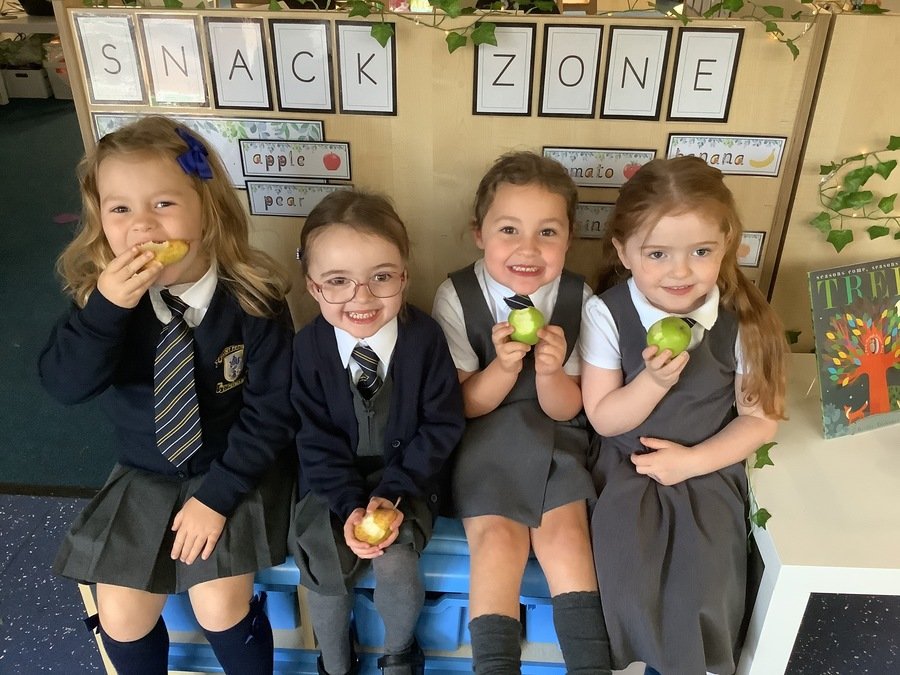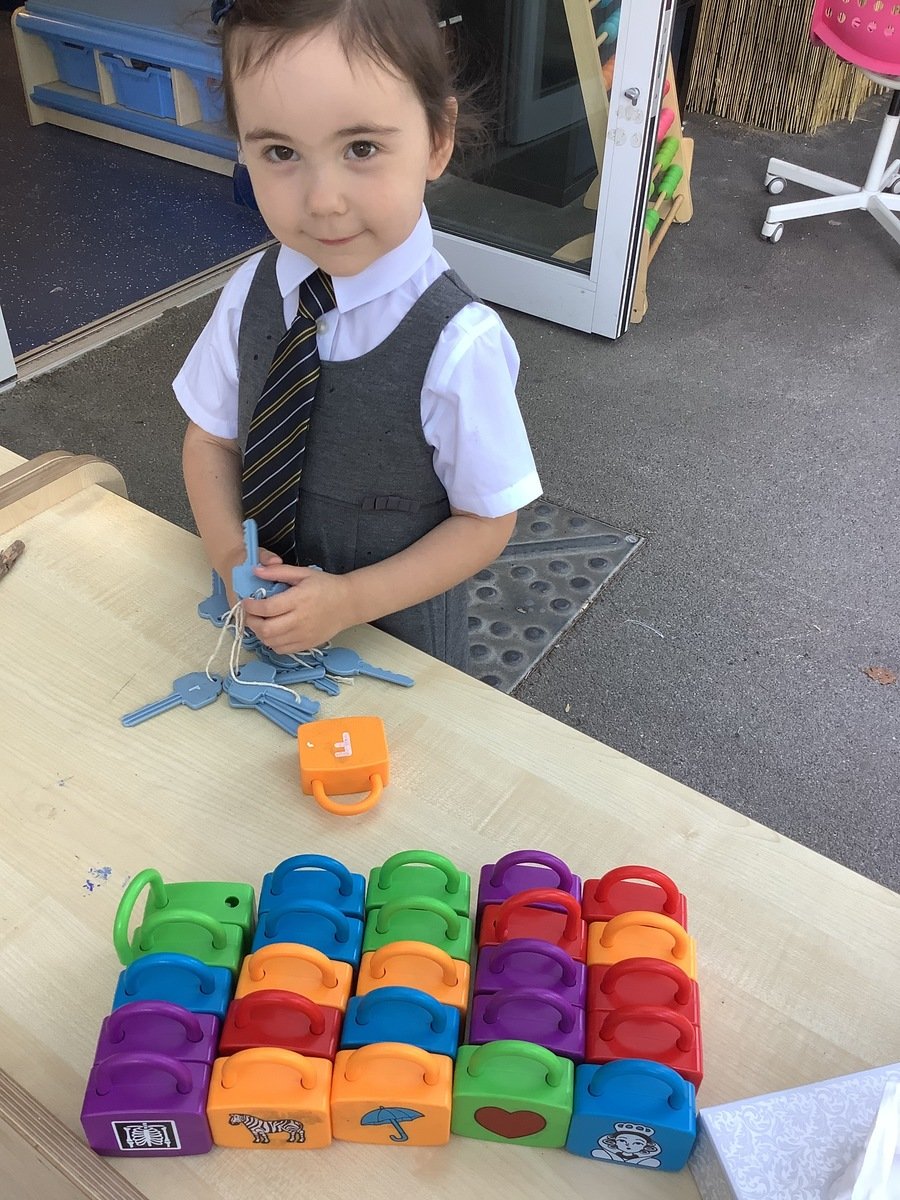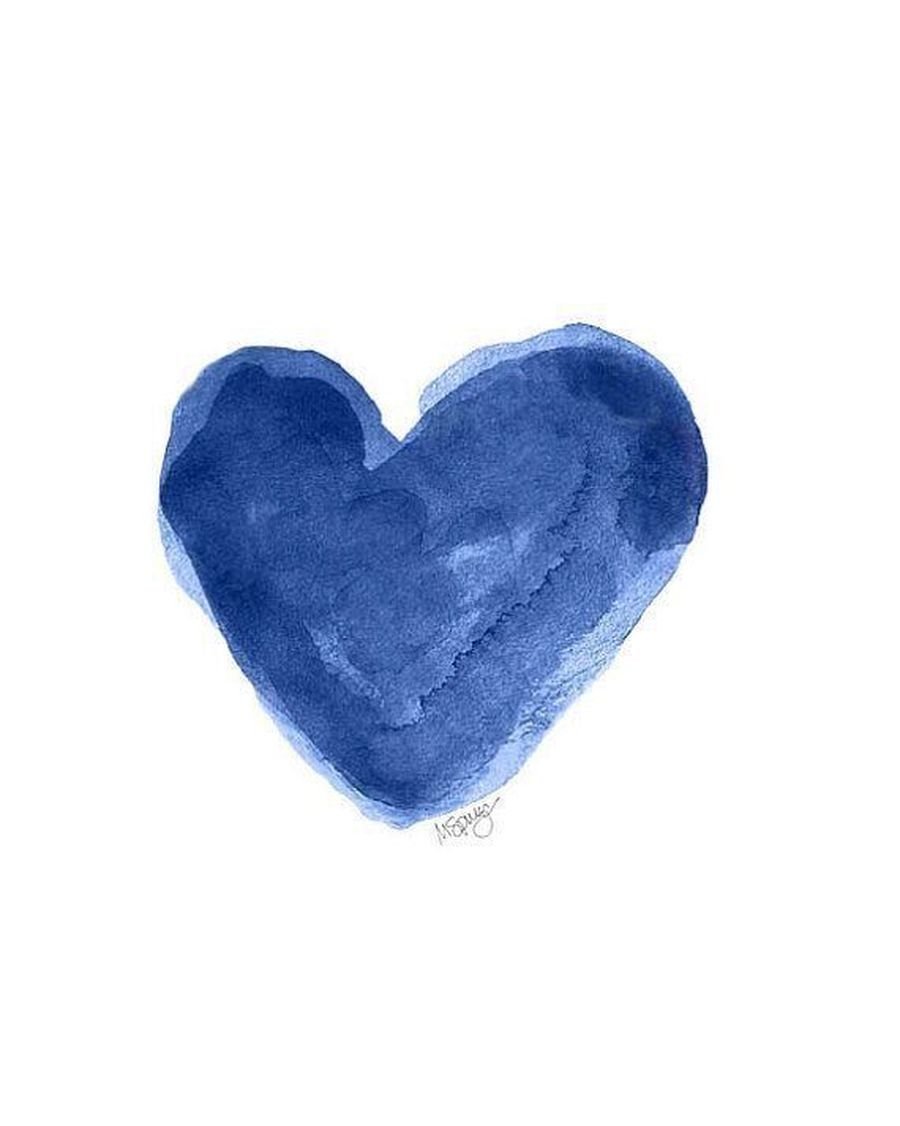 WOW!!! Mrs Noble and I have been blown away this week. All of the children so far have settled brilliantly. We are so proud of each and every one of them. We have loved getting to know your little ones. It has also been lovely to finally meet our new parents and carers. Thank you so much for being so patient in the morning while your little ones come in and settle. We can't wait for the final group of children to join us on Monday and make our little reception family complete.
Lots of Love
Miss Barrett + Mrs Noble.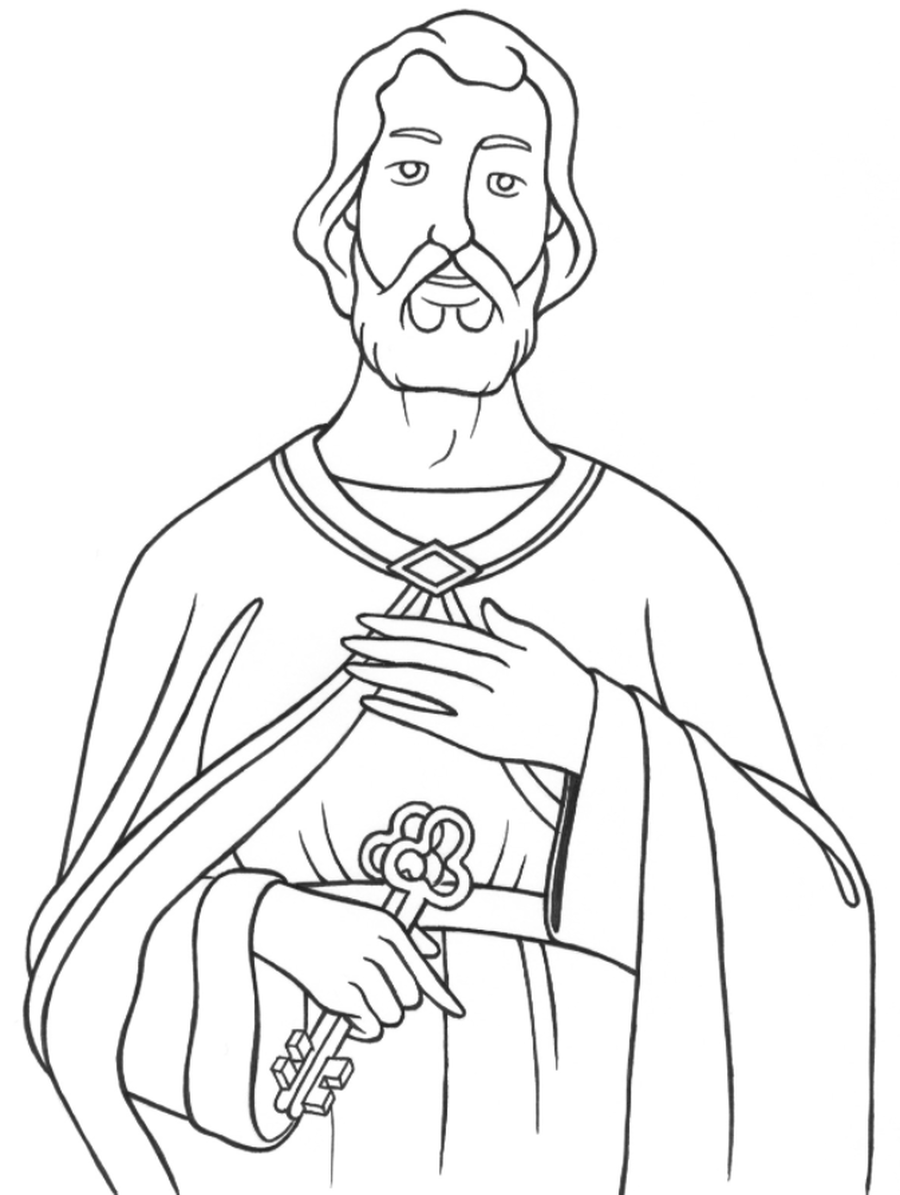 You can see below our end of year expectations for your children, the Early Learning Goals, which we will be striving to achieve, and also the curriculum overview for each half term.
Autumn 1
Autumn 2
Do all superheroes wear capes?
Spring 1
Where in the universe are we?
Spring 2
What did dinosaurs REALLY sound like?
Summer 1
What came first the chicken or the egg?
Summer 2
Were pirates ALWAYS bad?
parent information
USEFUL LINKS
Phonics / Reading