Welcome to Year 1
My name is Miss Barrett and I am the Year 1 class teacher for this academic year. We are very lucky to have Mrs Millward as our class teaching assistant!
We fully understand that the children have been out of school for many months and may be reluctant to return. However, we will be here to try and make the transition from reception to year one a smooth and happy one.
We are both looking forward to getting to know your child over the course of the year.
Miss Barrett + Mrs Millward
AUTUMN TERM 2
We are so happy to have you all back at school after our time in isolation. We hope you all had a lovely half term and are ready to learn lots of new things this term.
Please remember that due to social distancing guidelines in place we can't have any face to face conversations at the moment but if you do have any worries, concerns or questions or would like to share something fabulous that your child has done at home please email me at the email address above.
Remembrance Day
Today we had a Remembrance service outside. We said a prayer for those that fought/ lost their lives in the war. We wrote prayers and hung them from the tree and added the poppies that we had made to the grass around the tree. We did our two minutes silence together.
Forest school
This week in forest school we have had so much fun. We went outside and collected lots of sticks and used them to create different shapes, we rolled down the hill and threw and kicked leaves in the air. It was so much fun.
In November We Remember
November is the month of the Holy souls. During November we remember people who are now in heaven, including soldiers who have died during wars. We have created some lovely poppy art work we used oil pastels to create on piece and buttons and art straws to create another piece. We think that all the soldiers that fought in the war were very brave so we designed a medal for them.
Forest school
We have really enjoyed being back at school this week and taking part in our forest school sessions again. Today we went on a hunt to see how many different signs of Autumn we could find. We found lots of leaves on the ground, mushrooms and berries. We had lots of fun walking through the thick grass and rolling down the hill.
Shape.
In Maths we have been looking at shape. We have sorted shapes, played shape bingo, been on shape hunts and created pictures using shapes.
Circus skills
Today we had a go at plate spinning. We found it a little tricky to start with but once we concentrated we had lots of fun spinning plates, some of us could even walk around the playground while spinning plates.
Tiger Sketch
This term we are learning all about animals so today we had a go at watching a step by step video on how to draw a tigers face. We watched each step carefully before Miss Barrett modelled it to us on the board and then we had a go at it in our sketchbook, one step at a time. We found some of the steps a little bit tricky but we didn't give up and we think that you will be very impressed with our finished sketches. We were all very proud of ourselves.
Baptism
We have been learning all about Baptism and how it welcomes us into God's family. We have labelled a picture of the people we will see at a Baptism. Made Baptism cards and had a go at acting out our very own Baptism. One of the children in the class kindly brought in her Baptism gown and a selection of special memories from her Baptism to share with the class.
AUTUMN TERM 1
I would just like to say a huge welcome back to you all. It was so lovely to welcome all of the children into class yesterday. It was completely understandable that some children returned to school yesterday feeling a little bit worried and nervous but please be reassured that the children did settle well and enjoyed seeing their friends again and exploring the classroom.
The children did a fabulous job settling in and following new routines. Myself and Mrs Millward were very impressed with how brilliantly children at such a young age followed the new routines so well. They made us very proud!
Please remember that due to social distancing guidelines in place we can't have any face to face conversations at the moment but if you do have any worries, concerns or questions or would like to share something fabulous that your child has done at home please email me at the email address above.
Forest School
Today was our first day starting forest school again and we LOVED it!
We had so much fun exploring the woods, collecting objects from our environment and creating some beautiful nature crowns.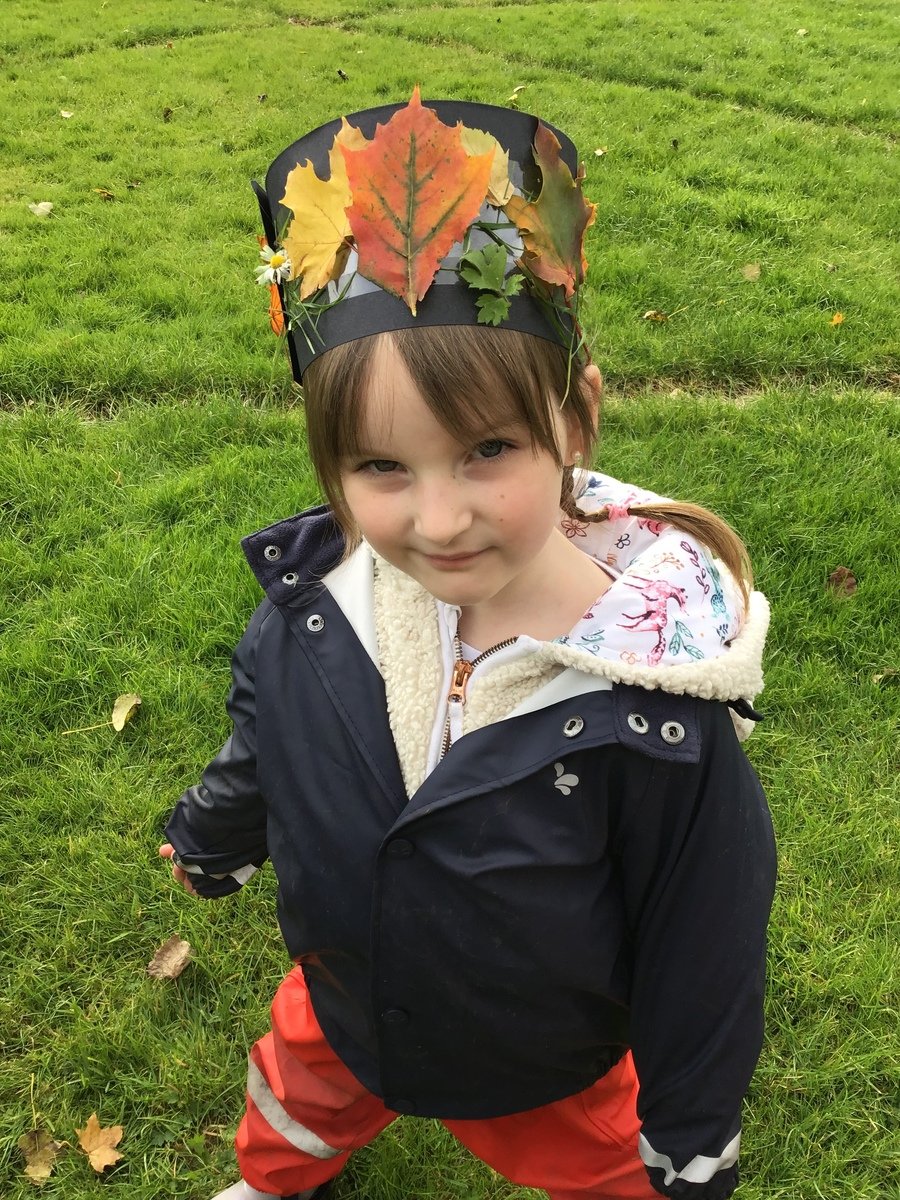 Domino Addition
We worked hard today doing domino addition. We had to carefully count the dots on each side and then add them together. Miss Barrett and Mrs Millward were so impressed with us!
The World
This week in Geography we have been looking at the world and how it is made up of two parts, land and sea. We looked in atlases at the different parts and we know that the land is split in to seven continents. We had lots of fun looking for countries we had visited and places we would like to go.
World Space Week
This week is World Space Week. We have been having so much fun. Take a look below at all of the things we have been up to.
Rockets
We had a go at designing our very own miniature rockets. Miss Barrett helped us add rocket fuel and we sat at a safe distance to watch them blast off into the sky! We thought it was very funny watching them zoom into the sky!
Space Week Writing
Well done to Timmy!!!
Timmy has worked INCREDIBLY hard at home to create a lovely piece of writing and some fabulous pictures, about space week and his favourite planet.
Ordering Planets
We had a look at all of the planets and then put them in the correct order and turned them into our very own space hats.
Maths - Size Order
In maths we had a go at ordering the space pictures from the smallest to the largest.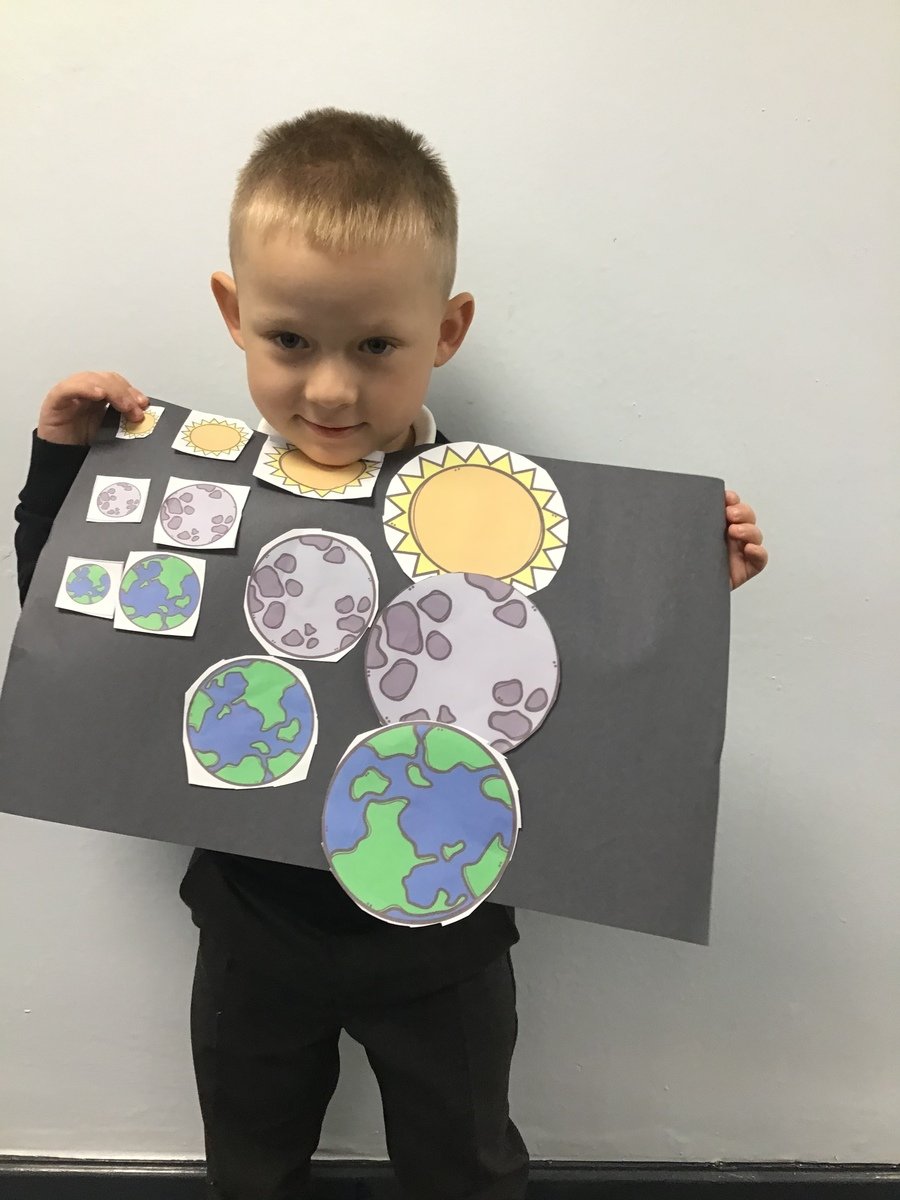 Saturn
We even had a go at being Saturn. We used hula hoops to represent Saturn's rings.
Continuous Provision
During our time in continuous provision we have had a go at pretending we were astronauts, building dens on the moon, having a go at solving problems in mission control. We found it hard wearing gloves to fix the problems. We think astronauts have a very hard job.
Weather
Today we have been looking at different types of weather and we discussed which weather we often see in each of the four seasons. We made our very own weather charts.
Naughty Bus Adventures!
The children wanted to share some exciting news with you all.
Today we had a present delivered to class. We were very excited to see what was inside it, but before we were allowed to open it Miss Barrett made us predict what we thought would be inside. We came up with lots of suggestions!
When we opened the box we were very excited to find a little red bus inside. We all got to have a little hold and say hello to the bus. We put him back inside his box so he was safe.
This morning we were surprised to see that the little red bus wasn't inside his box anymore and that he had left a note to say that he was going on an adventure. Miss Barrett caught the little red bus zooming around the classroom on CCTV. Have a look at the videos below and come back to see where the little red bus goes next!
Saint Francis of Assisi
This week we have been looking at our class Saint. Saint Francis of Assisi. We have learnt that he is the patron saint of the environment and animals. We took our learning outside and created clay animals and leaf prints and created pictures using natural materials that we found in the environment. We have even had a go at drawing our very own pictures of Saint Francis of Asisisi and we have created our own little garden outside our classroom so we can watch the flowers grow and see which creatures come to visit.
Important Information + Dates.
Please can we remind you that we are a nut free school. Please do NOT send your child to school with anything that contains nuts, This includes products that say, 'May Contain Nuts'. Your child will not be able to eat any of these products on the school premises.
Please only send your child's reading packet to school on a Monday and a Friday.
Please send your child to school every day with a water bottle.
Your child will need their name in all items of clothing, including shoes.
P.E
Year 1 will have P.E on a Monday.
Due to the current situation PE session will be taken outside. Please ensure that your child has the appropriate clothing in their PE Bag - Tracksuit bottoms and a jumper. Mr Lord has also asked for the children to have a spare pair of socks in their PE kit bag. The children will also need to be sent into school with a warm coat, with a hood. As the weather begins to get colder and wetter your child will need to bring a hat and gloves to school.
Homework
Maths and Spelling booklets will continue to be given. The children will be given them on Monday and they should be returned on Friday. The children will also still have access to Spelling Shed and Numbots/ TT Rockstars and the occasional project on Purple Mash.
Reading Books
Reading books will be given to the children on a Monday and they will need to be returned on a Friday. Your child will not bring a reading record home but we will keep a record in school. Occasionally you may find that your child brings home a book they have read before lockdown. If this happens, please bear with us as we assess the children after a long period away from school. In addition, you can also continue to access free books online if you wish. The books on the Oxford Owl website is fantastic and you can access lots of books just like the ones we send home from school.
Click: "My Class Login"
Username - year1stp
Password - Books123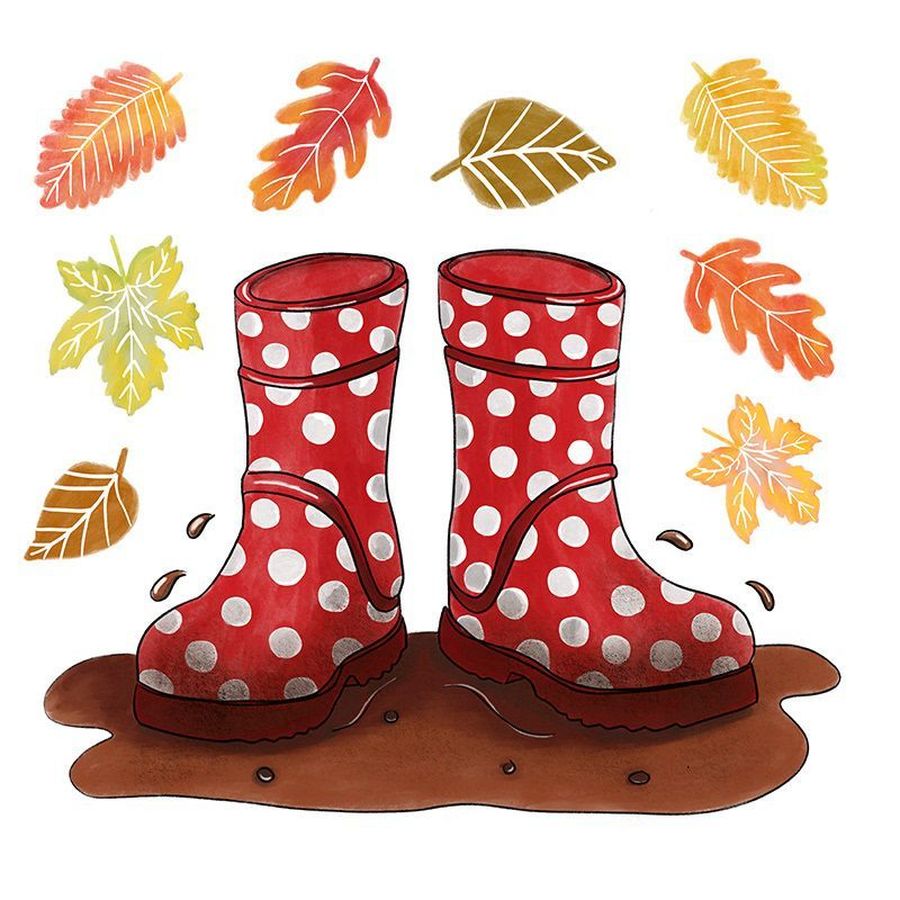 Outdoor Learning
In year one we love to learn outside. However, it can get a little wet and muddy as we love to splash in puddles. The children in year one will need to have a pair of wellies in school and a spare pair of socks. The children will also need weather dependent clothing such as a hat, scarf, gloves, sun hat, sun cream. These can just be brought into school on the days they are required. - Please ensure that your child's name is in all clothing items including wellies.
Thank you.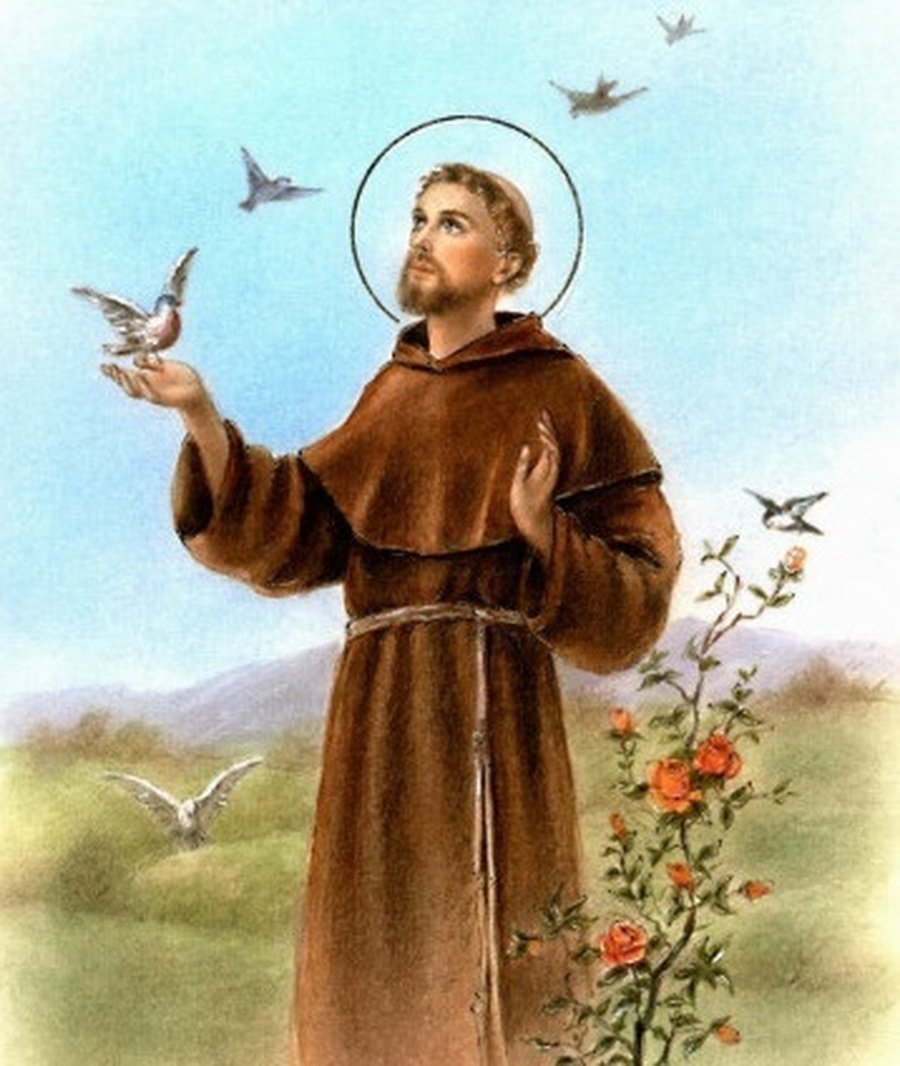 Curriculum Planning
Autumn 1 - Where did the wheels on the bus go?
Autumn 2 - Who is that knocking on my door?
Spring 1 - Why are memories so important?
Spring 2 - What happened on Pudding Lane?
Summer 1 - How does your garden grow?
Summer 2 - What will we find in the deep, dark woods?