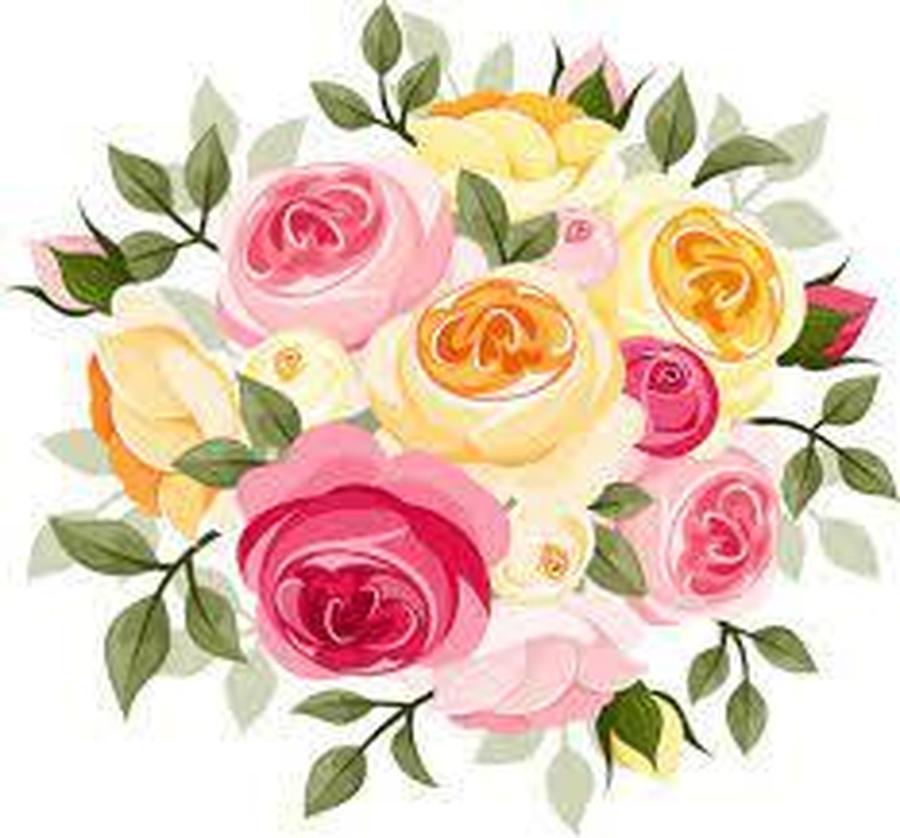 Welcome to Saint Peter's Year 2
My name is Mrs Jones and I am the Year 2 teacher, our teaching assistants are Mrs Moore and Miss Heapy. We work together as a team to provide fun and engaging lessons, to make sure the day is as enjoyable as possible.
Here is some important information for you to read through-
Nuts Please can we remind every body that we do not allow nut products in school. Please do not send your child to school with anything that contains nuts, this includes products that say 'May Contain Nuts'. Your child will not be able to eat any of these products on the school premises.
P.E - Year 2 will have P.E on a Monday and Wednesday. PE kits MUST be in school for the start of term. Please ensure everything is labelled with your child's name.
Homework - Maths and Spelling booklets will continue to be given. The children will be given them on Monday and they should be returned on Friday. Children will be tested on a Friday morning and scores will be recorded.
The children will also still have access to spelling shed and Numbots/ TT Rockstars and the occasional project on Purple Mash.
Reading Books - Your child will be given one or two books per week depending on ability. They can change their reading books on the day that is written on their reading record, however, if your child has read their books before their given date there is chance on a Friday to choose additional books.
Monday- Blue Team
Tuesday- Green Team
Wednesday- Red Team
Thursday- Yellow Team
Free Friday
Please complete your child's Reading Record to let us know how your child has been getting on. Please aim to listen to your child read for at least 15 minutes per evening.
Your child can use Oxford Owl if they would like to do some extra reading at their level.
Click: "My Class Login"
Class Username: year2stpeters
Class Password: Year2book
RECOMMENDED READS FOR YR2
https://www.booksfortopics.com/year-2
PHONICS SCREENING CHECK
Due to Covid-19 the children didn't sit the phonics screening check during their time in year 1. The phonics check will now take place in autumn 2.
We will continue with our daily phonics sessions and interventions to support the children and prepare them for the check. Below is a link to the phonics workshop page that we have prepared with more information about phonics at St Peter's, the screening check and lots of resources for you to download and use at home to support your child. Once you have had a look at the phonics workshop page and you have any further question please do not hesitate to contact us via the class email.
Hi Everybody,
I hope you have all had a lovely Easter and that you have managed to rest! I can't wait to see the children on Tuesday for the start of our summer term.
As you know, our children will sit their SATS test this month, these are statutory tests that are set by the government to test retention of all learning taken place in KS1. The tests will be administered in small groups, led by me and I'll make sure the children have access to breaks whenever I feel they are needed. In the afternoons, the children will complete 'fun' activities such as arts and crafts and have more outdoor learning as a reward for their hard work.
We have been practicing for the tests for a while now, the children have been completing arithmetic questions for their morning starters and we've been looking at reasoning questions too. In reading, we have been asking the children questions to support their ability to retrieve and infer and we've been looking at special types of vocabulary too.
Over the next three weeks, we will ramp up our practicing to support the children through the tests, but again, in a relaxed way. Here is a link to a series of really clear videos that you may like to play to your child to show them what to expect in the tests. I will be showing them snippets too.
https://www.youtube.com/playlist?app=desktop&list=PLDNY9D-fYJHxt0_pSebPUklWdVeFYWUZs&fbclid=IwAR0S8lcTE63vKLPZehETS9DH8kEN2ciGfGN29nA9BudINHdPqz2MhKoIxRk
Have a lovely weekend,
Mrs Jones
Chick, chick, chick, chick, CHICKEN… Year 2 have LOVED learning about new life and celebrating the arrival our our little chicks. We were lucky enough to see chick number 3 trying to hatch and pecking his way out of the shell. They had lots of questions and we are sure they can't wait to tell you some of the interesting facts they have learnt about our fluffy friends. They now know how to identify the sex of the chicks, what they eat when they've hatched and how they love to play and cuddle together to keep warm.
Please enjoy our slide show below.
The children (and teachers) have had a wonderful day celebrating World Book Day 2022, it is a special 25th anniversary of WBD and all of the children looked absolutely beautiful in their costumes. We have been celebrating in many different ways. Exploring and expanding our love for literacy.
Spring 1
Happy New Year everyone! I hope you had a relaxing and lovely Christmas. Thank you for all the thoughtful gifts you bought for me, Miss Heapy and Mrs Moore. We are very thankful.
Here is the planner for Spring 1 that outlines the learning objectives the children will complete. A paper copy of this has been sent home too.
Maths
Recently, the children have been learning about money. Our objectives have been to recognise coins and notes, order them with their value, add small amounts and to make the same amount using different combinations of coins and notes.
It would support the children in their learning if they had time at home playing with real coins and notes. Please spend some time looking at the value of different coins and notes and asking your children to make amounts (below £5.00) in different ways. For example-
£2.50= £2.00 + 50p
£2.50 = £1.00 + £1.00 + 20p + 20p + 10p
Soon we will be moving on to multiplication and division but continuing to learn about money at home would help secure the taught knowledge.
What another wonderful week we have had in year two. During our religion lessons the children have been learning all about the sacrament of Baptism. Together we re-enacted a baptism in class with all of the important roles and responsibilities played out by our wonderful children. We had Timmy as our priest, Chloe and Gabriel were our parents and Freya and Remi did a brilliant job playing our Godparents too. The children really enjoyed the role playing and it helped them to understand how important and special baptism is when starting on their journey into God's family. A special thank you to all of the parents for sending in your beautiful photographs from the children's baptism days. The children really loved sharing them with their friends.
What a first week back it has been! I have thoroughly loved getting to know your children this week, they are absolutely wonderful. They have settled very well and have already earned a massive 572 house points between them. A particular well done to Fionn who got more than 35 points alone! I have been blown away by their hard work and good listening skills. Well done boys and girls.
This week, we have been using practical equipment to help us in maths. We have been revising numbers to 20 and will now continue to look at their place value.

In English, I have introduced the boys and girls to our new text- 'Stardust' by Jeanne Willis. We have used this book to help us write sentences including nouns, verbs and adjectives. We have also recapped using capital letters and full stops.
In RE, we learned about our class saint- St.Joseph and how he was such an important man in Jesus' life.
In History, we started to look at castles and I now know what the children want to discover during our future lessons. In DT, we evaluated some Coats of Arms designs to help us plan our own next week.
Finally, we ended the week with some well-deserved Golden Time. Take a look at our photos-
This week we have continued to look at Place Value in maths and have found different ways to represent numbers to 100.
In English, we have added adverbs, adjectives and conjunctions into our sentences to make them better. We ended the week by writing a class poem called 'We Are All Stars'.

In phonics, we have revised Phase 5 sounds, particularly the split digraph a-e. We have been fantastic at spotting this sound in books too.
We learned about the main parts of castles in History and we spoke about the importance and need for each section. We made look detailed drawings of castles and we have written about each part of the castle too using the knowledge we acquired yesterday.
To end the week, we celebrated Macmillan's Coffee Morning by having cake and juice whilst watching a cartoon. The children really deserved this special time as a treat for all of their hard work.
Science
In Science this term we are learning about different materials. In today's lesson the children had to investigate if materials can change shape. They tested playdoh, elastic bands and stones.
Mad Science!
Today we had a visit from Naomi, a mad scientist!
She took us on a mission to Mars - exploring how we could steer a rocket and orbit the planet with some fun experiments along the way.
If enough children are interested in taking part, Naomi will also be running an after-school Mad Science club, starting in January.
What a busy week we have had this week. The children have worked hard in every task and have produced amazing work due to their excellent listening skills and thirst for knowledge. This week, as a class, we earned a whopping 762 house points! Congratulations to Rico whom earned the most points this week.
This week, we have had a new friend join us in Year 2. The boys and girls have made our new girl feel really welcome and loved. They have been kind, patient and friendly. They have made me very proud.
In Maths, we have looked at practical and pictorial ways of adding and subtracting numbers, we have recapped numbers bonds and have looked at fact families. For our lesson on Friday, we took our learning outside and made 'part whole models' to show addition and subtraction facts.
In English, we have finished our sentence stacking lesson for 'Stardust' and will now write our own narrative based on Mabel and her sister. The children will include some of the writing skills we've been learning about this half term including: nouns, adjectives, verbs, adverbs, expanded noun phrases and even onomatopoeia. In Whole Class Reading we are looking at Ruby's Worry which is a story that supports our PSHE too.
In Science, we have continued our learning based on everyday materials, this week we learned about how paper was made. We then completed an experiment to see who could make a bridge that would support the weight of a toy car. The only resources the children could use were 8 sheets of paper and some sticky tape, sounds easy....... but the children weren't allowed to tape the paper to the table! They managed it though and had great fun in the process!
I cannot wait for another fun packed week with your children!
Please find below the audio of our Parent Meeting on Zoom. The Curriculum Planner for Autumn 1 was discussed. I have attached a copy below.
Phonics Resources
Please find some useful resources to support your child's phonics below. These resources can be used to support reading and writing.
Useful Links
English
Maths
Daily 10 Times Table Challenge
SATs
Other