Monday 13th July
Good Morning Everyone. Only one more week in Yr4.
I am so proud of all the children who have completed all the work set each week on Purple Mash and have been completing the worksheets on this page as well as BBC Bitesize. You have shown such great resilience with your work.
This week please continue to complete the work set on PurpleMash. I have also attached some work on fractions which many children have found difficult,
There is a powerpoint explaining the work which the children may find useful.
YEAR 4
Monday 6th July
Good morning everyone.
Only two more weeks until we break up for the Summer holidays. I know it is really hard working at home but please keep up the good work!
Below are the links for the paper based workbooks or if you prefer you can continue with PurpleMash, TTRS, Spelling shed, BBC Bitesize and Oak Academy.
Year 4 Home Learning pack 6th July
Year 4 Parent guidance 6th July
Have a lovely week.
Monday 29th June
Good morning everyone and happy St Peter's day.
Today is St Peter's day and if we were in school we would be celebrating our patron saint. Unfortunately we cannot all be together but I have attached a ppt all about St Peter for you to look at and at the end are some activities you might want to try.
Please send me any photographs of work you have done.
Have a lovely day!
Below are this week's home learning packs for you to download. Keep working hard!
Year 4 Home learning Pack 29th June
Year 4 Parent guidance 29th June
Tuesday 9th June - READING CHALLENGE!
Please see the link below for a letter detailing the Summer Reading Challenge and how to enter and access. We have some amazing readers in our school, so we are very excited about this!
JK Rowling's "The Ickabog" Illustration Competition!
JK Rowling (Author of the Harry Potter series) is currently writing a new book! She is releasing a few chapters (for you to read for free!) online every few days. She is also running an illustration competition. This runs from 28th May and closes on 17th July. Children aged between 7-12 years can enter via the weblink below. Winning entries have a chance of being published in the real book! Imagine that! We have some amazingly talented artists in our school, so this is very exciting! For more information on how to enter, please see the link below.
https://www.theickabog.com/info/the-ickabog-illustration-competition-is-launched/
You can also tweet your ideas to #TheIckabog ... JK Rowling might even comment on it!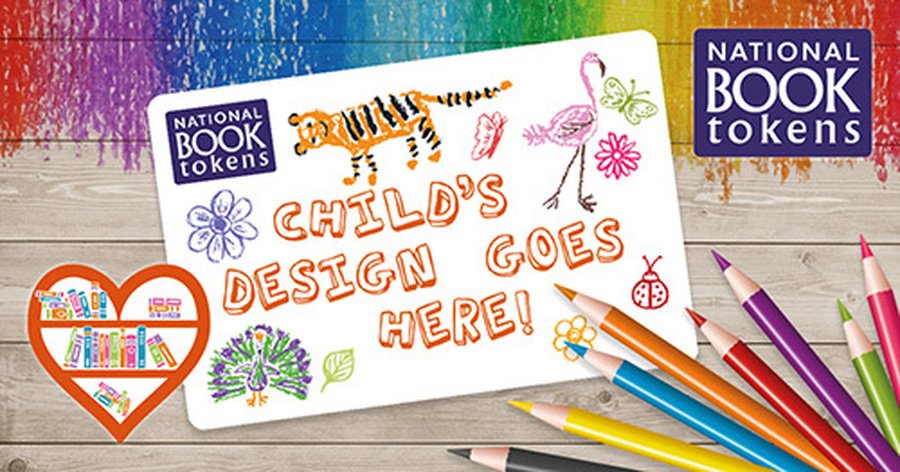 National Book Token Competition.
GUINNESS WORLD RECORDS TTRS
Hi Everyone,
Times tables rockstars got in touch with GUINNESS WORLD RECORDS
about how fast some of their times tables rockers are getting.
They have a new challenge- "the highest score achieved on 'Times Tables Rock Stars in one minute!"
The highest scores they have seen over the years have been 150+ in a single Studio game so we know the standard for this global title will be high.
Please send the video to Year6@stpetersrc.rochdale.sch.uk or Year5H@stpetersrc.rochdale.sch.uk and we will send St Peter's quickest rockers to TTRS by 4th June 2020.
To enter there are a few rules to follow.
1. The attempt must take place in a Studio game.
2. The attempt may take place on any of the following compatible devices:
o Desktop computer
o Laptop computer
o Tablet
o Phone
3. The video must adhere to the following:
o Show the player clearly playing, i.e. hand(s) physically entering numbers on the input device.
o Show the back of the player's head or profile to see roughly who they are (just the person's arm and screen isn't enough, for example).
o Show the score and timer clearly.
o Show the start and end of the game, including a clear shot of the end of game score screen.
o Be filmed in one take and unedited. No filters, effects, overlays, backing music are allowed. Turn your phone/table/computer on mute.
4. The game needs to have saved on the TTRS database.
Good luck!
ROCHDALE READS COMPETITION
Cake Challenge!
St Peter's is holding its very own online Bake Off Challenge.
All you have to do is some baking. You can make anything you like, rice crispy treats, cupcakes, cookies, biscuits the possibilities are endless. Most importantly, just have fun!
There is no theme, you may decorate your cakes entirely how you would like, so use your imagination and skills to create your own masterpiece!
Please send a photo of your entry to year1@stpetersrc.rochdale.sch.uk by Monday 4th May 2020.
(If you do not want a photo of your child going on the school website please only send a photo of your cupcakes)
The best part is you and your family get to enjoy your cakes together . . . once you have taken a photo!
Have fun baking!
p.s even the teachers are going to have a go!
COMPETITION - EASTER GARDEN
To see our competition winners please go to the Religious Education page and look at The Liturgical Year page. Well done to all who entered.
Monday 20th April
Oak National Academy
This online virtual school, backed by the government, contains daily video lessons for each year group, covering a range of subjects including daily Maths and English. You can choose to follow the scheduled lessons or search for a particular subject if you prefer.
Each lesson includes work to be completed independently.
https://www.thenational.academy/online-classroom
Making Music at home.
This website has created weekly musical activities for children. Each includes a Ten Pieces film to watch and enjoy and a linked creative activity that can be completed by children at home without any special materials or preparation. A perfect, simple and easy way to keep listening, enjoying and creating music at this time.
https://www.bbc.co.uk/teach/ten-pieces/ten-pieces-at-home/zjy3382
Maths learning at home
The NCETM have created some great, video maths lessons and resources for children to access online learning whilst schools are closed. Just follow the link, select your relevant Key Stage and work through the lessons in order.
https://www.ncetm.org.uk/resources/54454
The White Rose Maths Team have prepared a series of five maths lessons for each year group from Year 1-8. They will be adding five more each week for the next few weeks. Every lesson comes with a short video showing you clearly and simply how to help your child to complete the activity successfully.
Questions about the Coronavirus book
The Grufallo illustrator Axel Scheffler has teamed up with experts to create a free book to explain what the Coronavirus is for children. It aims to answer questions for children between five to nine year olds and help them to understand what they are going through right now.
Covid-19 TIME CAPSULE
We are all living through history. Here is something to use to remember it. We can create a keepsake of this time for us to look back on. Print it off and fill it in :)
https://www.bbc.co.uk/bitesize
Beginning Monday 20 April, BBC Bitesize will publish daily online lessons for all ages. We'll also have a new dedicated TV channel full of learning content, podcasts on BBC Sounds and loads of educational video on iPlayer
MATHS FACTOR!
Maths factor is an online maths resource for children 4- 12 years old. The resource is currently free due to Covid 19. Register for free and your child will have access to daily maths sessions and games.
Easter is going to be very different for us all this year but below are some links and activities for you to look at over Holy Week. I have attached a cross of hope ppt and activity. It would be lovely if as many of you as possible could create a cross and email me photos of them which we could share on this site. Email is on the home page.
Wednesday, 25th March, 2020
Good afternoon Year 4.
Thank you for all the work you are sending through Purple Mash! I can also see all the other things you have been doing on it so well done to you all.
I am setting more 2do tasks to keep you busy and using the skills you have learnt so far in year 4. Now that you are getting used to Purple Mash I am going to be setting a variety of different topics including PSHE. I bet you are missing one another and so have a go at describing your friends and painting a picture of them. Remember to write in full sentences using the grammar and punctuation you have been using in your daily lessons.
I hope you are trying to enjoy the sunshine anyway that you can, remember to stay safe. I have been looking after my children who are a little confused at the moment (they are only 3 and 1) so we have been doing lots of painting and drawings of our cats.
Remember to keep reading and practising the skills you have learnt in school when doing any piece of work (keep up the good work.)
Keep checking the website for information.
Take care.
Mr Macklin.
Year 4
My name is Mr Macklin and I am the Year 4 class teacher. We are very lucky to have Mrs Noble as our class teaching assistant. I am looking forward to getting to know your children over the course of the year.
We will keep you updated with what we are up to in class.

Below you will find the end of year expectations for Year 4.
If you have any queries or questions at any time, please come into school and see us.

Thank you for your support,
Mr Macklin
The Secretary of State for Education announced on Wednesday 18th March that the 2019/20 national curriculum assessments will not take place due to the COVID-19 pandemic, this includes the Year 4 Multiplications check.
Homework will be given on Fridays and collected in on Wednesdays.
Children should read every night (even if it is one page) and are able to change their books on:
Tuesday, Wednesday and Friday.
Spellings and Times Tables tests will be done every Wednesday.
Autumn
World Poetry Day 2019
To celebrate World Poetry Day 2019 we looked at a variety of performance poems. We decided to create a poem that could inspire positivity. As a class we chose to use the poem 'I Wish' by Pie Corbett as a model and built our verses in a similar manner.
We finished our class poem and performed it in assembly.
Here is a copy of the poem we created. We are very proud of our hard work, I'm sure you'll agree.
I wish
I wish I could devour unkind words like a crow pecking seeds at a farmer's allotment.
I wish I could squash bad attitudes like a giant treading on a small abandoned village.
I wish I could climb over the wall of hate like an aeroplane soaring above the clouds.
I wish I could snap away negativity like Thanos clicking his fingers and eliminating half the universe.
I wish I could banish bad words forever like the Minotaur being trapped in Daedalus' labyrinth.
I wish I could warm cold hearts like the sun melting ice cream on a hot summer's day.
I wish I could spread joy around the world like confetti being thrown at a wedding.
I wish I could clean negative thoughts like a sponge washing away dirt from our bodies at the end of the day.
I wish I could extinguish fiery tempers like a firefighter dousing a raging fire with their hose.
I wish I could clear the sea of harmful plastics like a mermaid collecting shells on the ocean floor.
The problem is that we shouldn't need wishes.
Year 4
St Peter's RC Primary School
Sculpture
In Art this term, we have been learning about Sculpture. We have studied Alberto Giacometti's work and have designed and made sculptures inspired by his amazing art. We chose to make sculptures based on St Peter having learnt a little more about his life. We went on a walk around school and looked for an area that would be enhanced by our sculptures. We chose the field just behind the playground and I think the children have done a wonderful job with their art work. When we return to school we will evaluate our work against our designs and write about the process of making our St Peter sculptures.