Physical Education and Sport
Premier League Primary Stars
Primary stars came in to support our Sports teaching. Here are the children receiving their certificates. Well done children!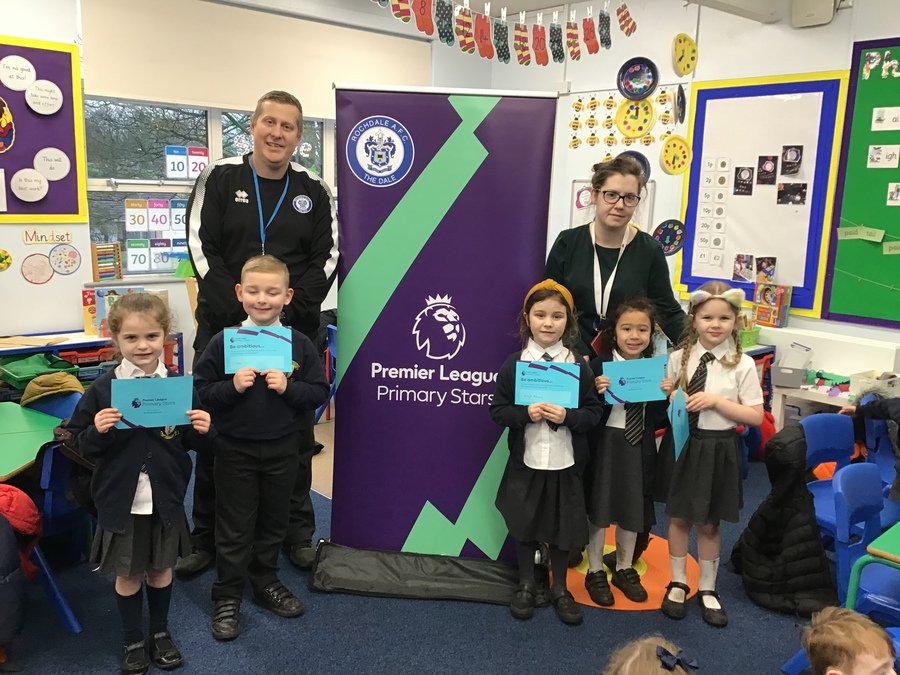 Congratulations to our dart's team who won the Middleton league. This is a tremendous effort from all of you and just shows what hard work and lots of practice achieves.
Well done to our Girl's football team who came second in the Middleton school's football tournament. You all played really well and we are so proud of you all.
Throwing skills
Year 1 have been working very hard to improve their throwing and catching skills.
Basketball


Year 4 have been learning the skills and techniques of basketball.