Mr Lord has provided the children with links to online P.E lessons and workouts!
Premier League Primary Stars
Primary stars came in to support our Sports teaching. Here are the children receiving their certificates. Well done children!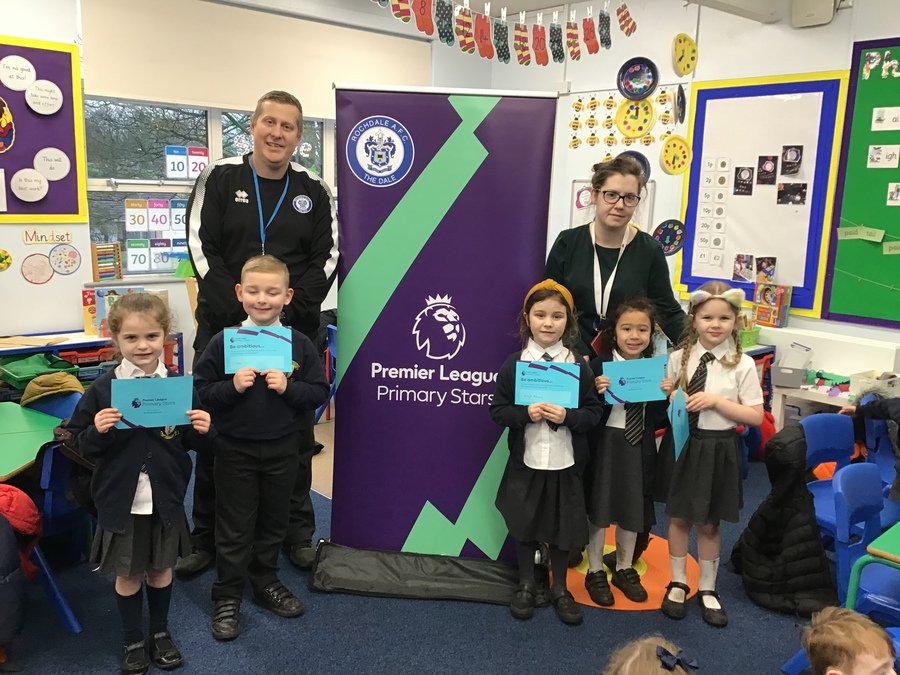 Throwing skills
Year 1 have been working very hard to improve their throwing and catching skills.
Basketball


Year 4 have been learning the skills and techniques of basketball.