OUR MISSION STATEMENT
At St Peter's RC Primary School, we believe that:
Together, as a faithful community, we will live, love and learn so that we are a reflection of Jesus inspiring others to walk with us.
We are a nut-free school
Our school has made a commitment to be nut-free for the safety and health of all our pupils. We appreciate your support in making St. Peter's a safer place for children with food allergies.
What Nut-Free Means at St. Peter's:
NO
Nuts of any kind in children's school lunch boxes

Spreads containing nuts such as peanut butter or Nutella

Snack bars or crisps containing nuts or labelled 'may contain nut traces'

Sharing of packed lunches with other children
Please ensure that your child's packed lunches contain no items which could be harmful to the health of those with allergies.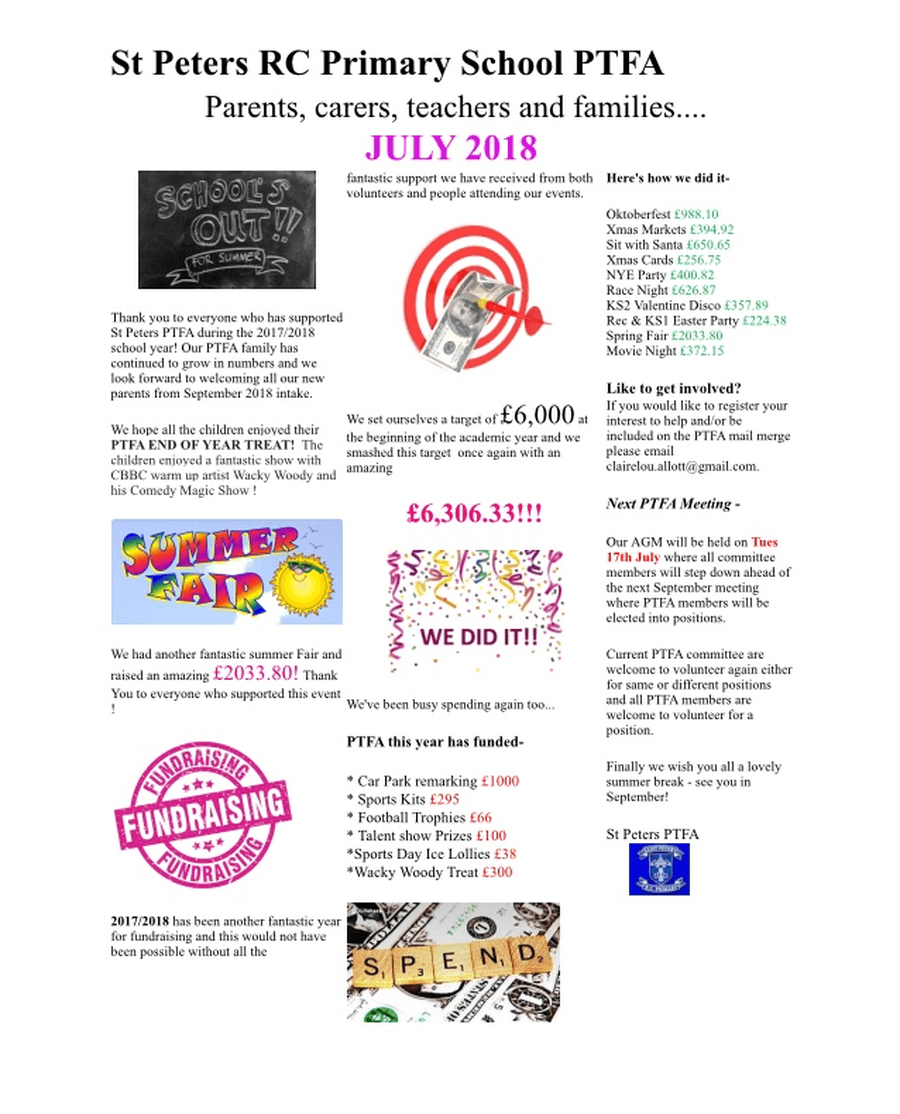 ATTENDANCE & HOUSE POINTS RESULTS!
Each week we will now be sharing with you the attendance of each class and the results of the house points so you can see how your child's class is doing! Here are the results for this week. (06/07/2018-13/07/2018)
ATTENDANCE RESULTS THIS WEEK:
1.) YEAR 2/1- 99.20% WELL DONE!
2.) YEAR 3C and YEAR 6- 98.9%
3.) YEAR 5 - 98%
4.) YEAR R and YEAR 4 - 96.4%
5.) YEAR 1- 96.1%
6.) YEAR -96.4% and YEAR 4
7.) YEAR 2 93.1% and YEAR 3S
HOUSE POINTS RESULTS THIS WEEK:
THE WINNING TEAM THIS WEEK IS BLUE - ST MATTHEW - WELL DONE
2.) YELLOW - ST MARK
3.) GREEN - ST LUKE
4.) RED - ST JOHN