YEAR 3
ST TERESA of calcutta
Welcome to Year 3!
My name is Mr Cunningham, I will be the class teacher for this academic year. We are also very lucky to have Mrs Millward as our teaching assistant. She is here to support us all and help you grow.
This page will be regularly updated with key information and also what the children have been getting up to in class. We have lots of great topics ahead so please keep on looking to celebrate the children's work and success over the year.
PE will take place on a Wednesday and Thursday. Please ensure your child has their full indoor/outdoor kit with their name labelled on all items of clothing including their shoes.
Homework be given out on a Monday and are marked on a Friday. Spelling tests will also take place on Friday mornings. Reading books will be given out each week. Your children can bring their books in to change them on a Tuesday and/or Thursday.
Children should also read EVERY night (even if it is just a couple of pages)! If your child needs additional reading material then Oxford Owl is a fantastic site on which you can access lots of reading books, just like the ones we have in school. You can login using the information below.
Click: "My Class Login"
Class Username: Year3MissBowers
Class Password: Year3reading
RECOMMENDED READS FOR YR3
https://www.booksfortopics.com/year-3
If you need to contact me regarding anything please use our school email year3@stpetersrc.rochdale.sch.uk. I will aim to respond to emails within 3 days. Alternatively you can phone the school office and any messages will be passed on to me.
Please can we remind you that we are a nut free school. Please do NOT send your child to school with anything that contains nuts, This includes products that say, 'May Contain Nuts'. Your child will not be able to eat any of these products on the school premises.
Spring Term 2
Spring 2 Curriculum Information Leaflet
Below you will find more information on what we will be covering in class over the coming half term.
Spring Term 1
Spring 1 Curriculum Information Leaflet
Below you will find more information on what we will be covering in class over the coming half term.
Mad Science!
Today we had a visit from Naomi, a mad scientist!
She took us on a mission to Mars - exploring how we could steer a rocket and orbit the planet with some fun experiments along the way.
If enough children are interested in taking part, Naomi will also be running an after-school Mad Science club, starting in January.
Today we visited Manchester Jewish Museum. We have been learning all about Judaism in Religion lessons so we wanted to see a synagogue in " real life". We went on a treasure hunt around the museum finding significant objects and answering questions about them. We then went into the synagogue and talked about its significant features. We finished our visit by handling some of the artefacts from the museum.
Lara, our guide, was very impressed with our knowledge and our behaviour and we learned so much more about Judaism from our visit.
Super Science
Miss Bowers was very impressed with one of our Year 3 children who has been looking after the tomato plant she planted way back in Year 2. This week she brought in one of the huge, juicy tomatoes that has grown on her plant!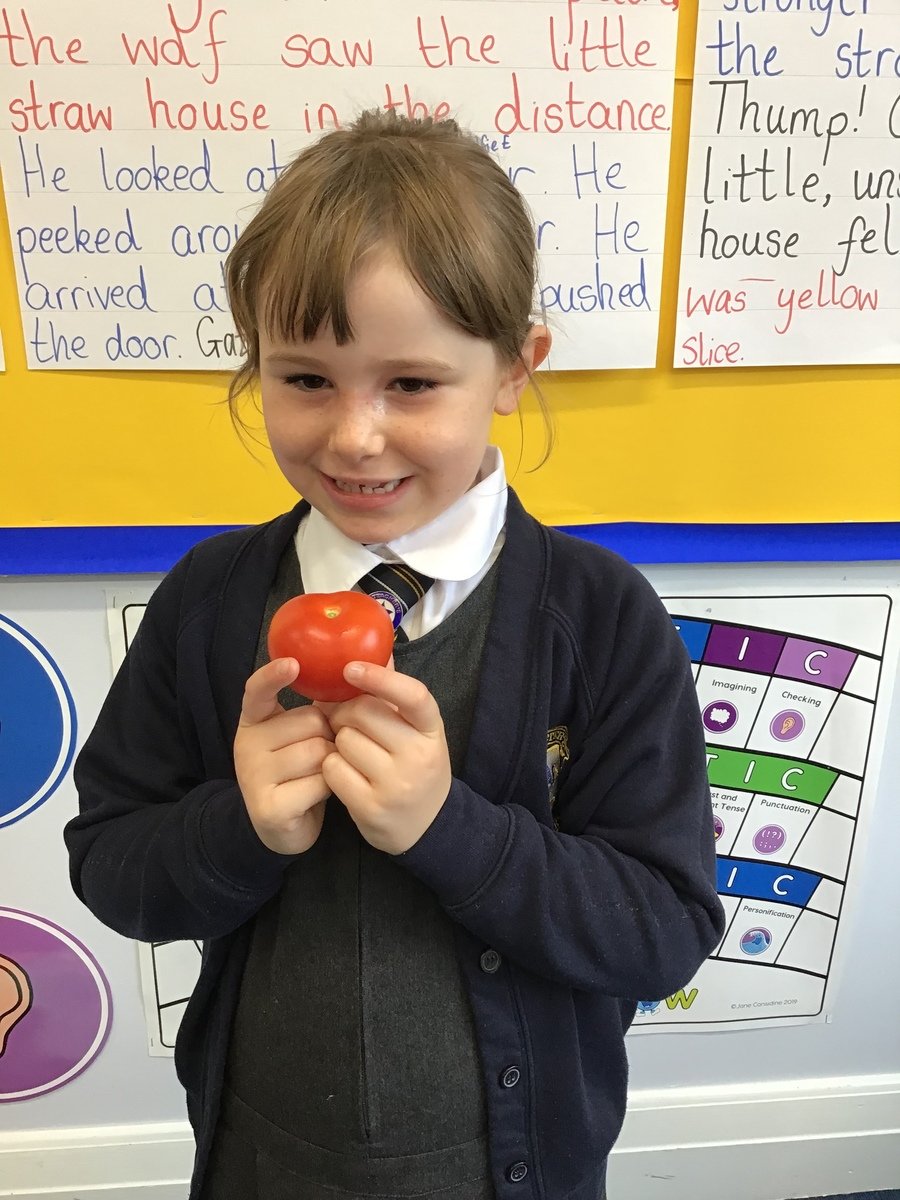 Place Value
We have been looking at 3 digit numbers and the place value of each digit. We have found using base 10 equipment really helpful. Today we compared amounts represented by base 10, using the less than, greater and equal to symbols.
Year 3 Parent's Share Meeting
Please find the audio from the Year 3 Share Meeting below. If you have any questions please get in touch.